more thoughts

Hansa's
global
multisite:

powering
international
ambitions
Hansa now has a global multisite that reflects its brand and enables them to market themselves internationally. The user journeys were carefully considered to offer each market segment the perfect experience.
time for change at Hansa
Hansa Products are a Hamilton-based manufacturer of wood chippers. Operating in New Zealand and Australia for years, they recently expanded into Europe. The previous website was 10-years old. As a result of online changes and Hansa's expansion, the website no longer supported their branding and marketing needs.
project summary
Hansa wanted a website that presented them as an international brand, allowed multiple languages and made it easy for users to explore their products.
This was an exciting project to work on, ultimately Dynamo6 designed and developed a global multisite on WordPress with WooCommerce weaved in for Hansa's future e-commerce ambitions. The resulting website has supported a local Hamilton-based business in going international.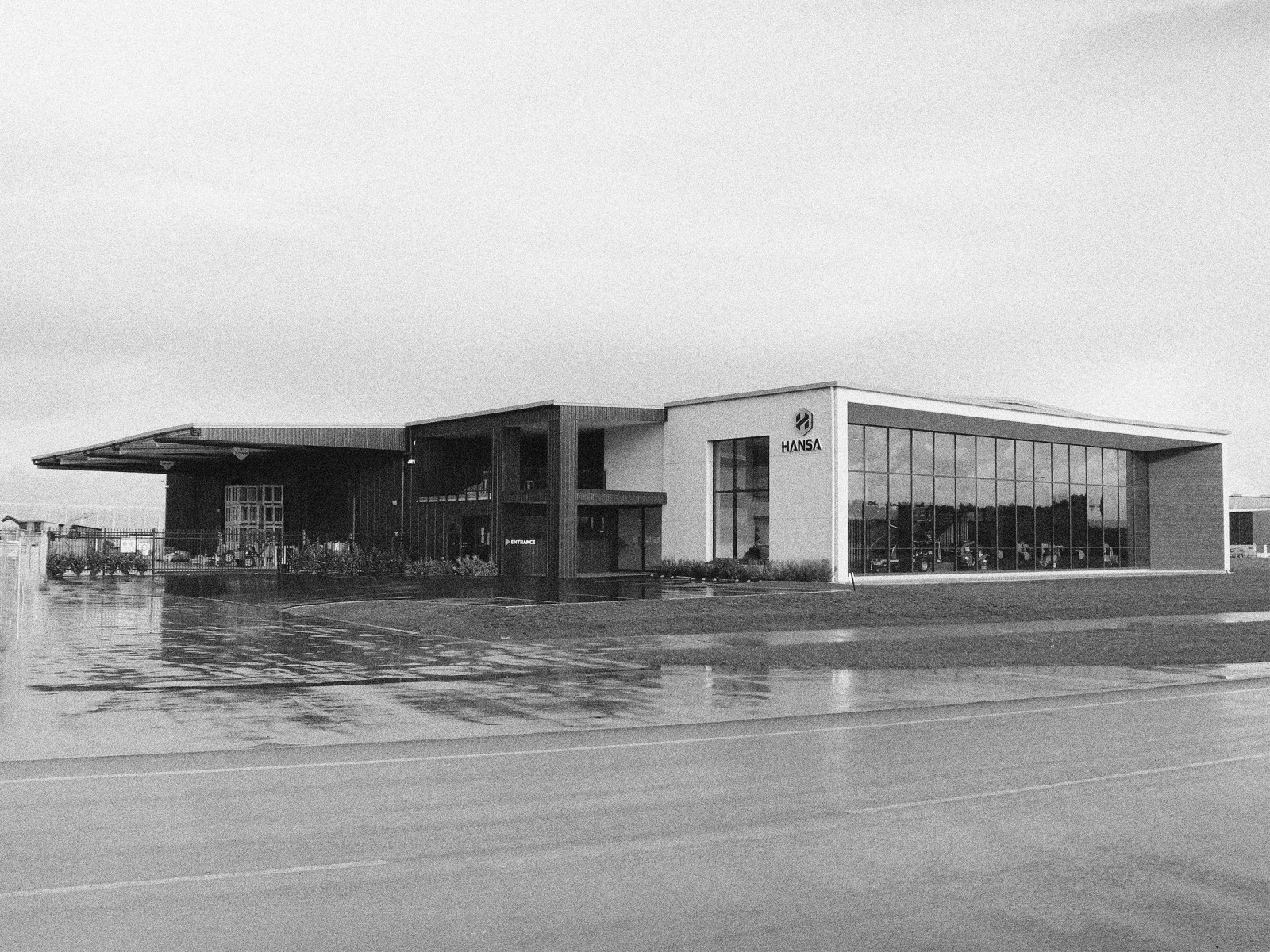 the steps we took
Dynamo6 approached Hansa's website challenge in 5 phases. These were:
User journeys, site structure and navigation,
Brand discovery and mood boarding,
Prototyping and wireframing,
Web design management,
And finally developing the website.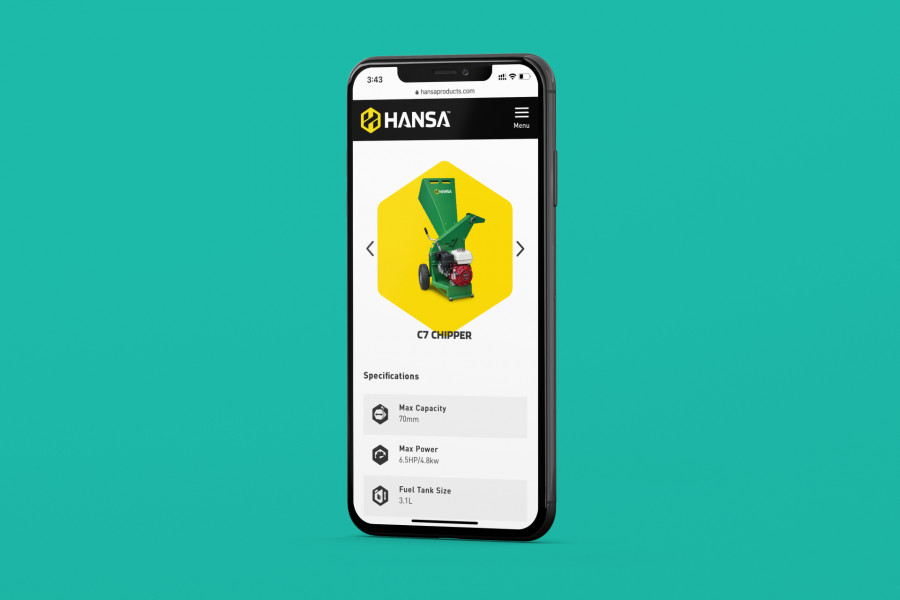 under the hood
Dynamo6 worked with the Hansa team to understand their customer journeys. This detail then aided the joint workshops around key user journeys on the website as well as the site structure and navigation.
We also wanted to ensure that the digital interpretation of the Hansa brand enabled them to talk to new markets, adapt to language and distances, and ultimately represent them in the right way. Learning more about their customers and brand early on and then moodboarding possible design approaches proved a valuable step.
Finished prototypes were tested and presented to the Hansa team. A few adjustments and discussions around interaction were then worked into wireframes for development.
Hansa's global WooCommerce - WordPress website has custom integrations with their CRM, making it easy for them to manage product enquiries. It has cookie notices and logic set to comply with European regulations and integrates Google Maps, allowing customers to find their local dealer or hire a chipper.
Country detection automatically switches to the local site and language for the user. Hansa can also tailor the website's content for each market.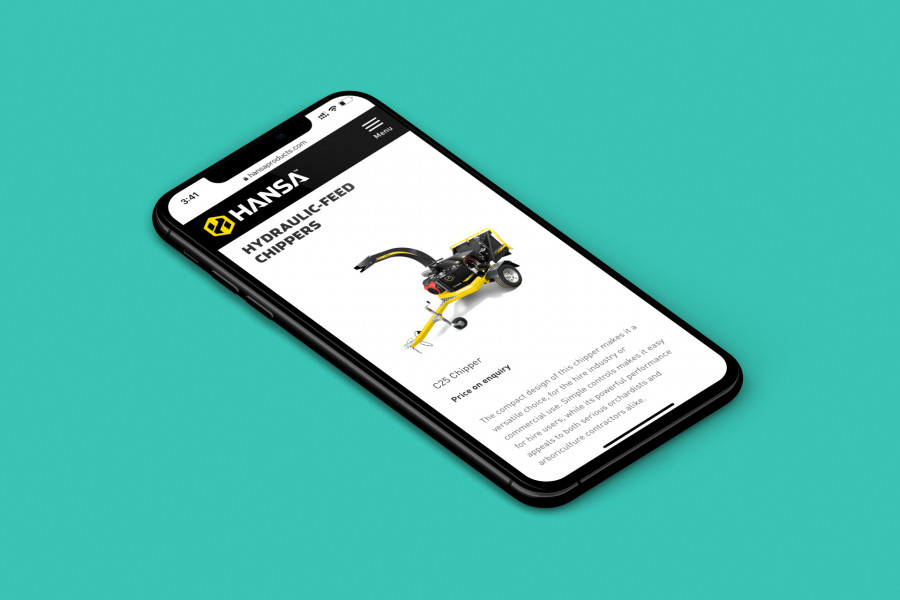 what we achieved
Hansa's global multisite has delivered an easy-to-use and easy to manage marketing asset. The design showcases the brand while the experience gives website users exactly what they need without the effort. Some key project outcomes were:
Tailored multi-language global website WordPress set up
Product interaction capabilities
WooCommerce integration for future e-commerce use
Hansa has been going strong for 40 years. The new website allows us to grow upon our strong foundation and offer Hansa Chippers to more markets. The website is fully integrated with internal systems making it efficient for us to market and launch our e-commerce offering in the future. Working with Dynamo6 has helped us bring to life our brand vision and has provided us with a fantastic design and website experience.