More Thoughts
Garage
to
Global:
an
event
round-up
Live from Wellington and then Auckland, we joined in with Tech Week 2023 and brought you an all-star line-up of Kiwi success stories. In this round-up, we'll explore what we learned on the day and common themes across these leaders and founders.
about the name
There is a running theme of big tech companies launching in their garage. Maybe a Silicon Valley phenomenon, but we all start somewhere. And that's what we set out to capture in this Garage to Global event.
Your next idea and actions could lead to great things. It could just be could be the next global success story, founded right here in New Zealand Aotearoa. So to help inspire, we invited a fantastic line-up of founders and business leaders to share their growth, leadership, and challenges they've needed to overcome along the way.
Here are some of the themes and learnings we took away from those leaders on the day.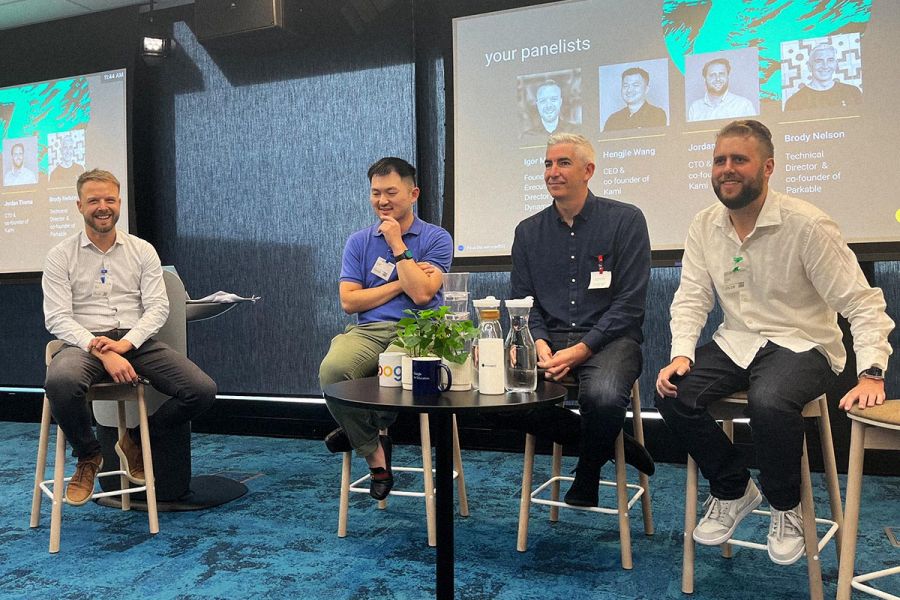 find great humans
Despite the event being focused on technology, it was clear that finding the right people is essential. So let's start with the first part of the challenge. Balancing the idea with commercial success. There are lots are skills needed to make a business successful, technology and commercial savvy are just two parts. But for the more technically inclined types, you'll need to choose your commercial counterpart wisely. Picking other people whose skills complement yours. And of course, you'll be working together very closely, it will be like a marriage. So, pick a good sort.
Culture eats strategy for breakfast
And secondly, we'll draw on that quote by Peter Drucker, 'Culture eats strategy for breakfast'.1 And don't get us wrong, strategy is hella important, but the people you attract and their values will shape how your business operates. But the point, and the meaning of the Drucker quote is… you've got to cultivate it, you can't just say 'We're going to do this now'.
Being inclusive, fostering a collaborative culture, and having a clear purpose and shared set of values will drive actions more than words, strategy, and annual goals can. Enthusiasm for things will go a long way to getting it done
build for scale
Commercial scalability as well as technical scalability. Having a great idea and finding customers is excellent. But if there's a limited audience it might be too challenging to make it scale to the size you want. Market sizing and demand are important factors.
But of course, the product or service you're creating will likely need to be par excellence. The Mad Men era campaign from Avis-DDB, 'We try Harder' comes to mind.2 Simply, you will need to try harder, to combat customer 'stickiness'. It's easier for a customer to renew a subscription or stick with a familiar option; unless there's a compelling reason to look elsewhere. Better functionality and experience will be key.
Technology choices will definitely affect some of that. And while the leaders and business founders touched on some of their choices, the reality is it's not as simple as using X, each leader told us they had to evaluate what problems they were trying to solve and then evaluate the best options available to them.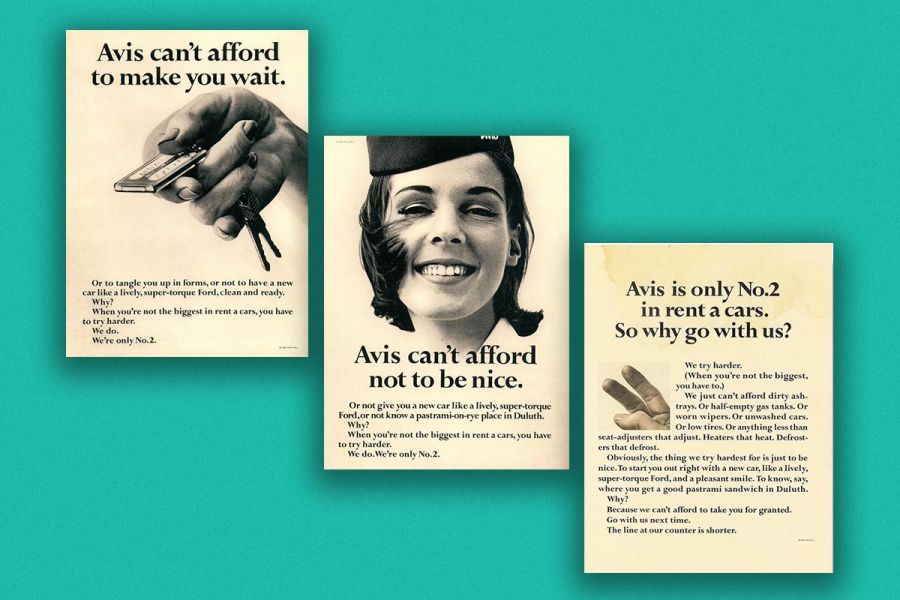 stay focused
Focus was a recurring theme from our presenters and panellists. Focus on doing what you're good at, and just that. You'll be better for it, not spread too thin, doing a small number of things really well rather than lots of things… not so well.
The key to navigating this is to pick wisely. Research the market, user needs, price sensitivity and loyalty drivers, and decide what is the best move. Ask yourself, 'Is it valuable?', 'Will people change behaviours to get this new product or service?', and 'Will it scale?'.
As an example, our Auckland speakers from Kami described how in the early days, their engineering team was a team of 3. Their lightning focus was the key. Building features that added real value to their users, and getting continuous feedback along the way.
But of course, having laser focus also means you'll have some hard decisions to make. As Parkable's co-founder worded it, "Starvation doesn't kill start-ups, indigestion does".3 Make the choices, and stay the course. Evaluate other options, but don't lose your clarity of vision. As they teach you in business schools, choose 3 to 5 goals for 3 to 5 years.4
Starvation doesn't kill start-ups, indigestion does
rise like a phoenix
Success isn't a linear journey. The company that seems like an overnight success? Probably the combinations of 100s prior attempts of trial and error, long nights, and realisations that great opportunity, wasn't the right fit after all. Not so overnight after all.
No matter if you're thinking of starting something new, or already pretty established, there will be lots of iterations and strategic decisions to make along the way. Some of those calls will be good, some bad.
Think of the evolution of some of the world's biggest brands and companies. Lamborghini moved from designing and building tractors into luxury cars. Nokia evolved from a humble paper mill into a telecom giant. Massive evolution and search for commercial and product success. And to name some less successful examples, think Coca Cola's experiment with 'New Coke'. A complete disaster swiftly reverted back to the original quick sharpish.5
The Google Cloud speakers shared with us details of Project Loon.6 An endeavour aimed at delivering the internet via satellite balloons. This moonshot wasn't a success, but the underlying principles of delivering the internet to remote or disconnected areas are sound. Think Starlink and similar —not so loony after all.
So in summary, for each iteration, there will always be some learnings to take. Rise again. Give it another go. Ad infinitum.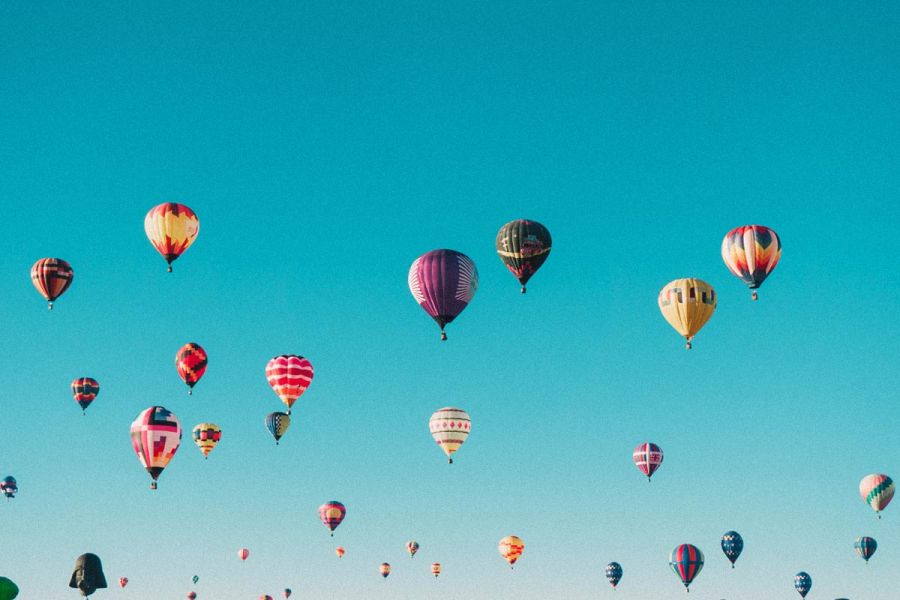 help is there
You are not alone. There are programs and organisations dedicated to helping the next generation of successful, global organisations get their big break. Whether you're thinking of making the move or you're established and looking for ways to scale. To name but a few, check out the awesome services available below:
and finally…
Another huge thank you to our speakers: Hengjie Wang and Jordan Thoms from Kami, David Morrison from Thankyou Payroll, Damien Kelly and Paul Dearlove from Google Cloud, Joe Slater from Creative HQ, Tim Bourne from Cerebral Fix, Brody Nelson from Parkable, and Igor Matich from Dynamo6. As well as our wonderful hosts Amelia Devine from Creative HQ and Christopher Mende from Google Cloud.
View the presentations our speakers showed on the day, here's the Wellington deck, and here's the Auckland deck.