more thoughts
Dynamo6 is celebrating a very special birthday and significant company milestone. Officially on July 25, we turned 10. Here's a round-up of the things we've achieved in that time and some of my and the team's favourite moments too.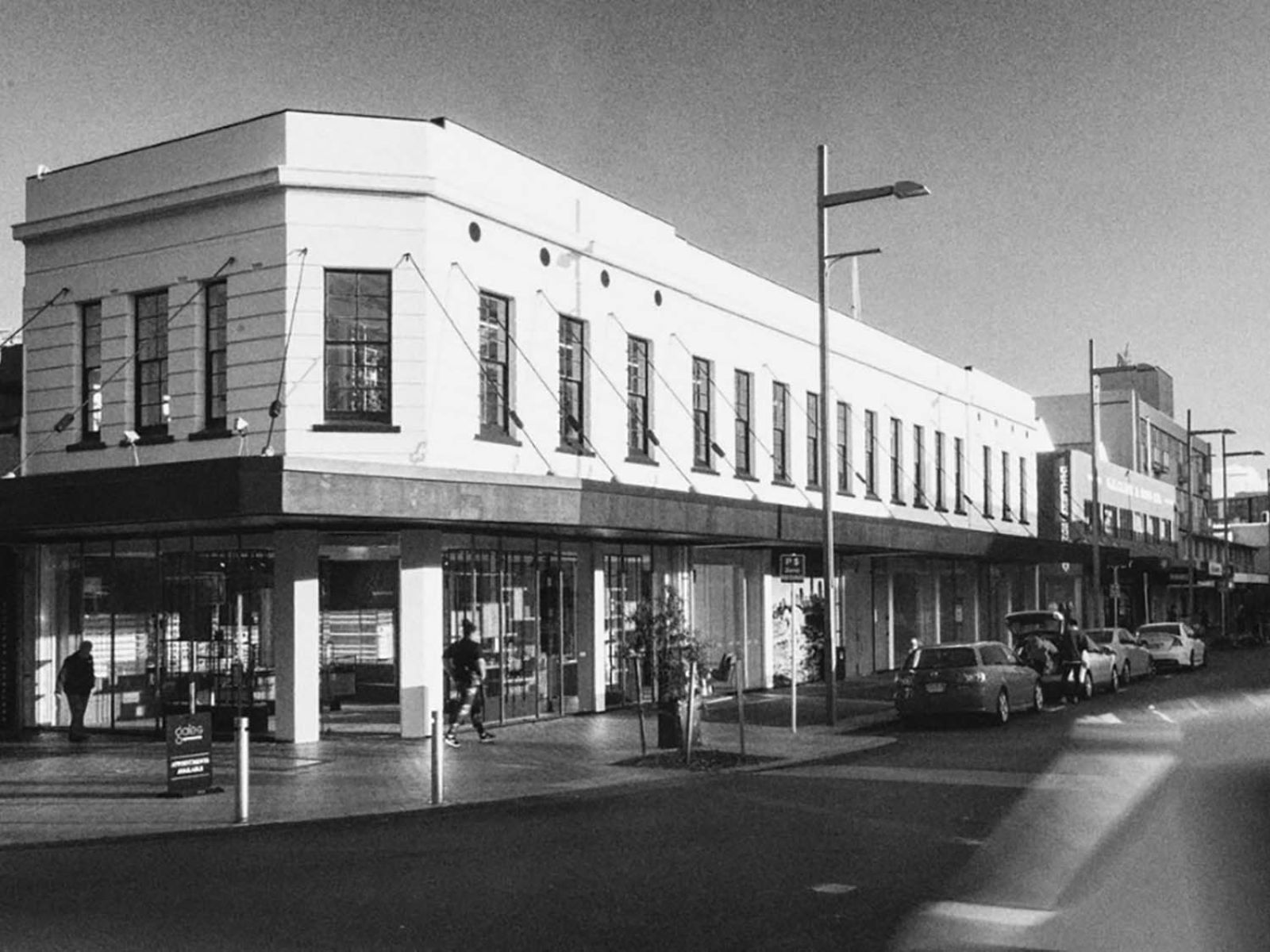 ten for ten
With so many business-changing projects, interesting people, and memorable moments along the way it's been tough to summarise a decade, but here's my go at timelining of some of these highlights and achievements:
Officially opening for business and moving into our first premises at the beginning of 2013. This was a big step with the whole staff of 2 people committing on a 4-year lease but a great home for D6 in the early days with a rooftop in Garden Place. We also launched our first website that same year — we're on a carefully crafted version 'D6 v7.1' now (as it's known internally).
It was slow in the early days, public cloud computing adoption was happening in NZ but the norm was still to use locally hosted solutions. Whilst as individuals we had a lot of credentials, D6 was unproven as a service provider and we did not have many customer references. Therefore especially big thanks to all the businesses and their leaders that trusted D6 in the early days - you know who you are. Without these people, we would not be here. Thank you!
All the good people that have joined the team along the way and that are still here today making D6 what it is today. We have made lots of friends over the years in working with our customers and partners in the industry. Some D6ers got married, or became parents for the first time over the years, or added to their growing families - it's super cool to be part of all of this.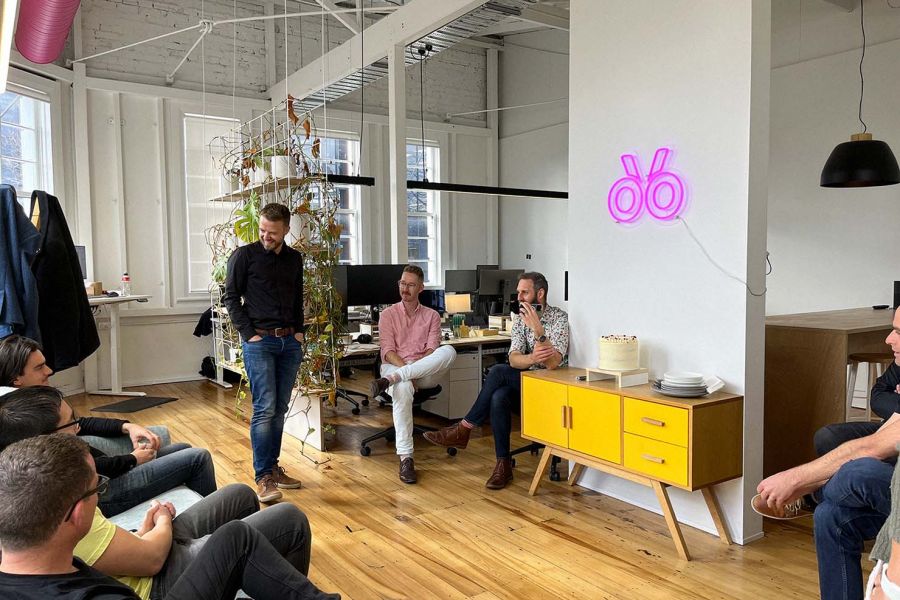 Moving into our current office, the old Beggs Wiseman building, which is an old heritage building back in 2016 was a big step for D6 and another memorable milestone. Being involved in the whole redevelopment process was fun and the custom-designed office end product was awesome - a New York loft-style tech office in Hamilton. :)
Achieving our AWS partnership early on in our journey was a big milestone. We followed this up by gaining Microsoft cloud and modern workplace credentials. As the team scaled we added our Google cloud partnership to the mix and became a Premier Partner in early 2019.
Establishment of our next-generation IT support or MSP practices with cloud transformation and modern workplace capabilities across both Office365 and Google Workspace. The biggest testament to this work has been our growing number of contract mid-market and enterprise customers who rely on our team to build and support their core business systems. We have since expanded our offering to include specialist cloud security tooling and the team have continued to innovate in this space.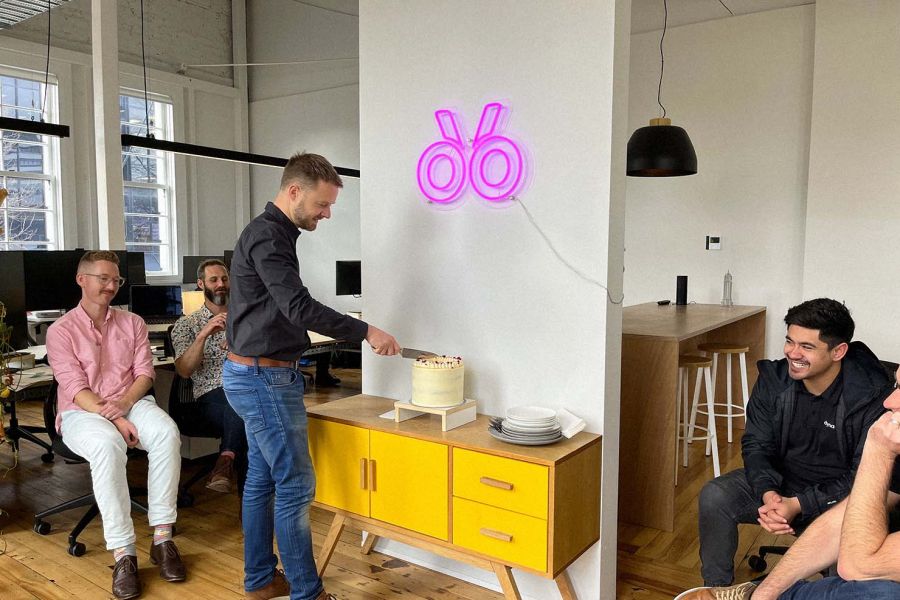 Being selected to work with the team at Callaghan Innovation (New Zealand's Innovation Agency) to deliver a modern workplace transformation project and the team successfully delivering a big programme of work - this felt like a growing-up moment.
Our work with the team at the Te Aka Māori Dictionary, in redeveloping the app and hosting platform. We are proud to support and work on ongoing improvements for such a helpful and important digital resource. This moment was also special as it marked the release of D6 enterprise CI/CD cloud hosting pipelines and that work has continued to grow ever since.
Growing our digital services and offering visual design and user experience services. Building and launching our new version 7 website and fresh brand, culminating in us becoming a 2021 Best Design Award finalist. Today we have the privilege of working with some of the biggest Kiwi brands on exciting digital projects.
Being chosen to redevelop the digital experience for our hometown and the Hamilton City Council website. This website was released to the public last week and the team has delivered another awesome big project, from business analysis, research and design, to development and hosting - the team have nailed another big milestone on our 10th anniversary.
non-work faves
So far I've focused a lot on the business and project achievements, but one thing that we think makes up a part of the D6 is the non-work fun stuff we do as a team too. So here are some of my and the team's fondest non-work memories of that time.
Riding bikes around the Google Campus in Mountain View.
Rooftop drinks at our first office at Garden Place, featuring Al on the guitar.
An epic afternoon with the D6 team chilling on an America's Cup boat sailing around the Auckland Harbour.
In fact, all of our team social events, from racing karts or luges, wakeboarding, to lawn bowls and poker nights, are always a good laugh.
Trips across the pond to Las Vegas to join and learn about the latest innovations with 60,000 other passionate cloud-tech people at the AWS re:Invent Summit. Plus the other AWS Summits in Auckland and Sydney with the D6 team.
Check out some of the photos below of the team and events over the years the team have dug out from the archives.
from the archives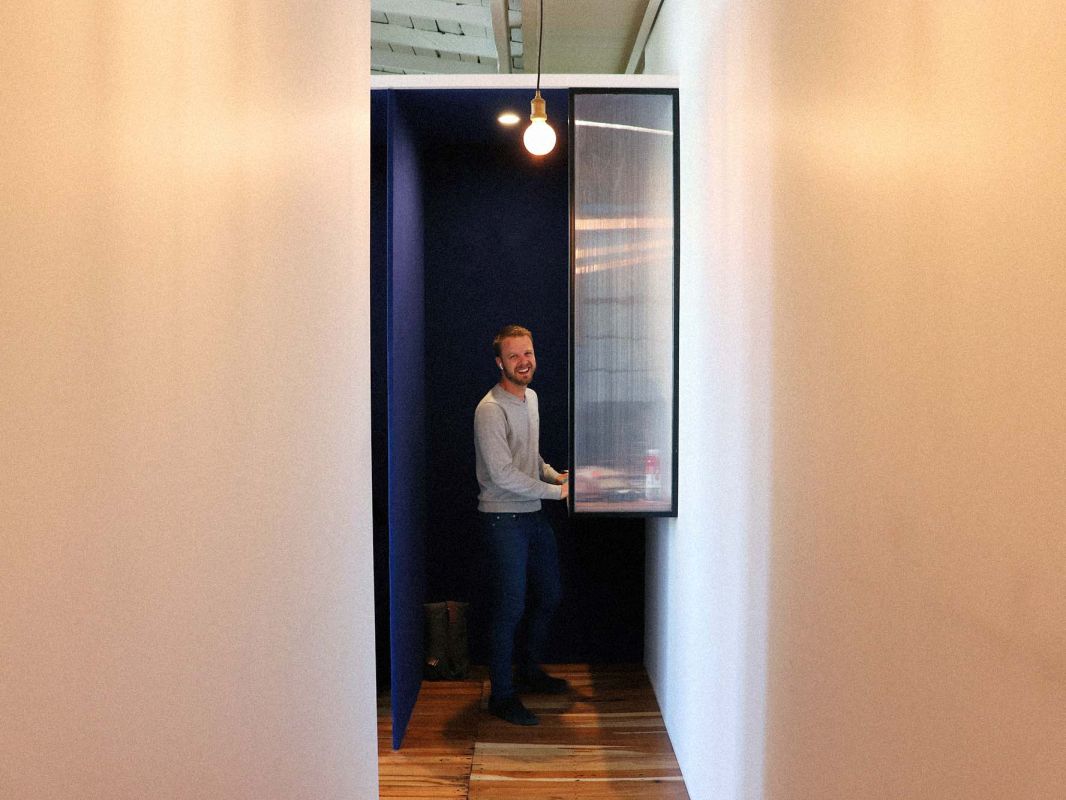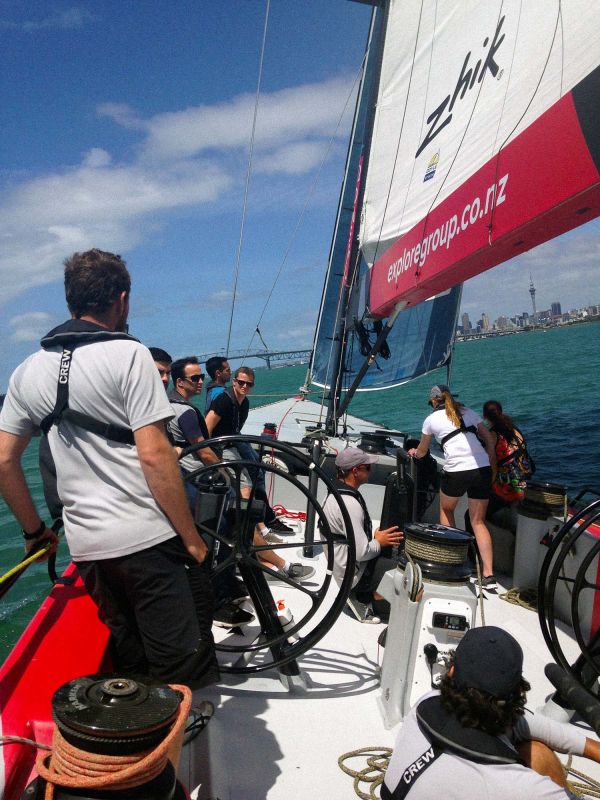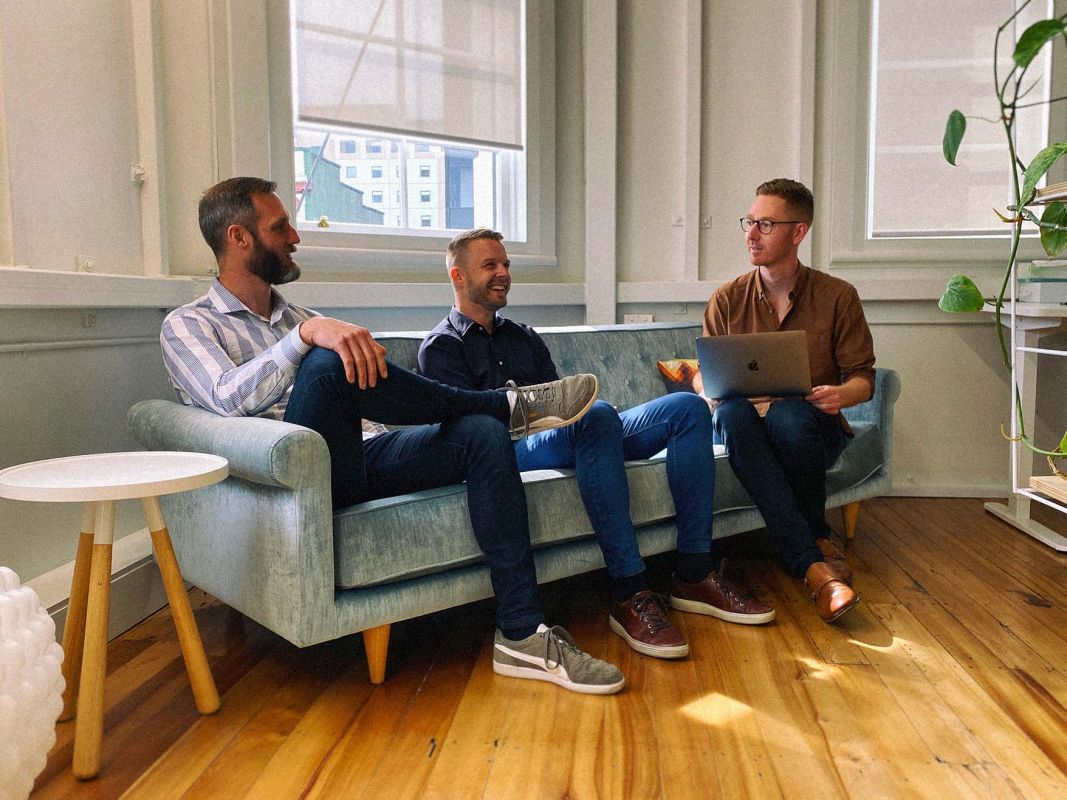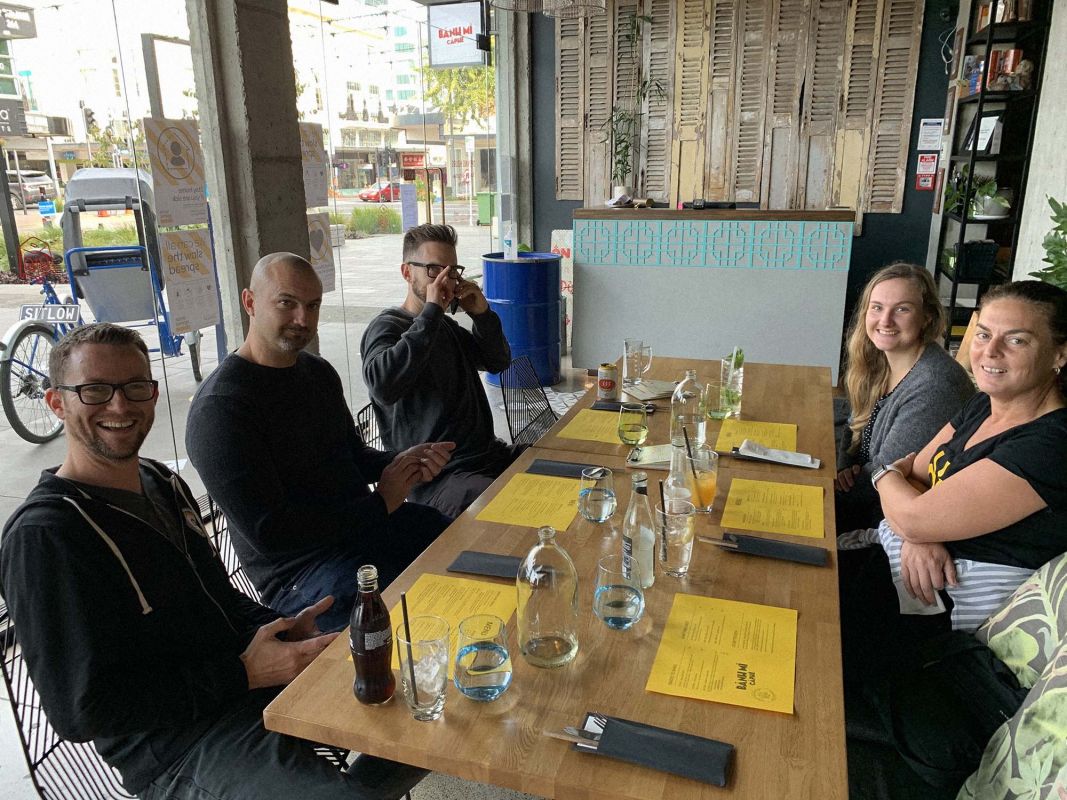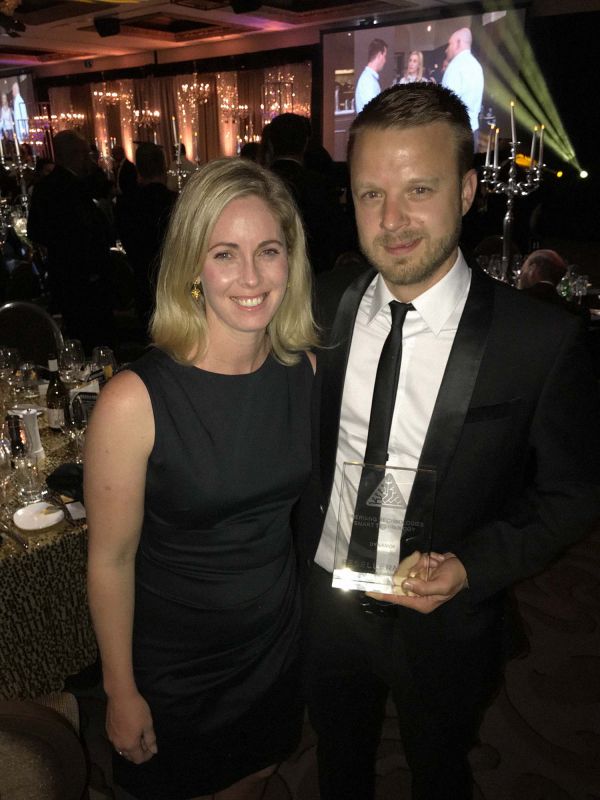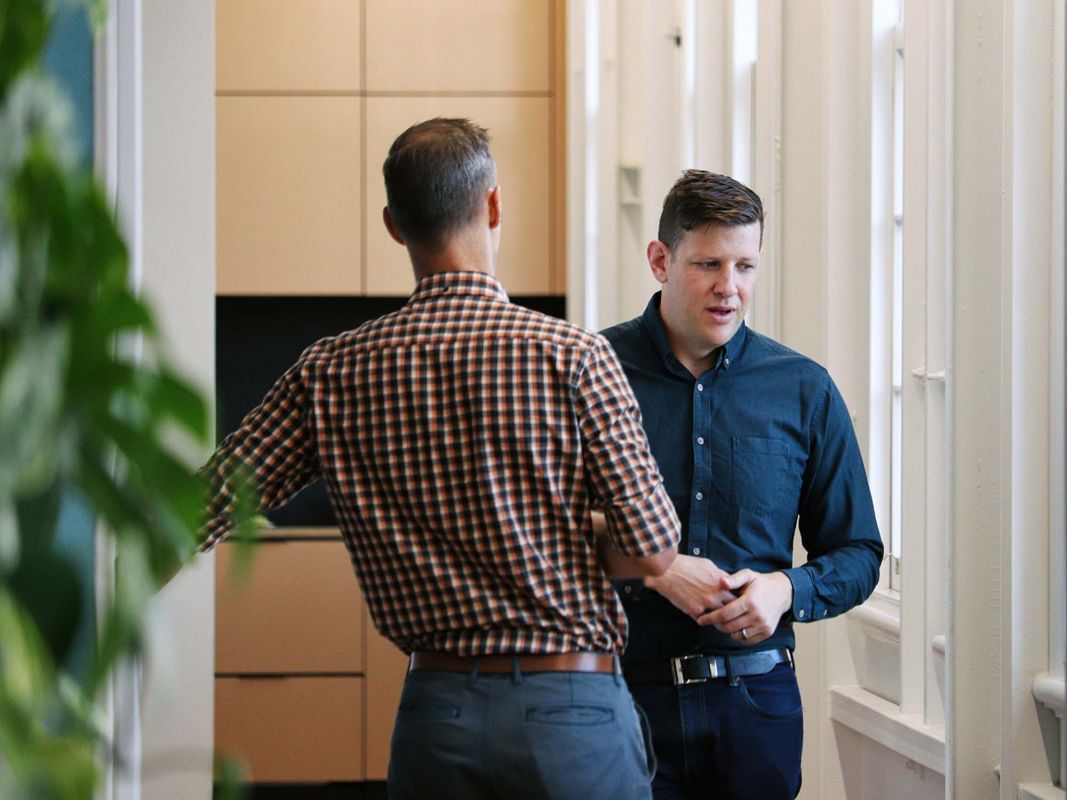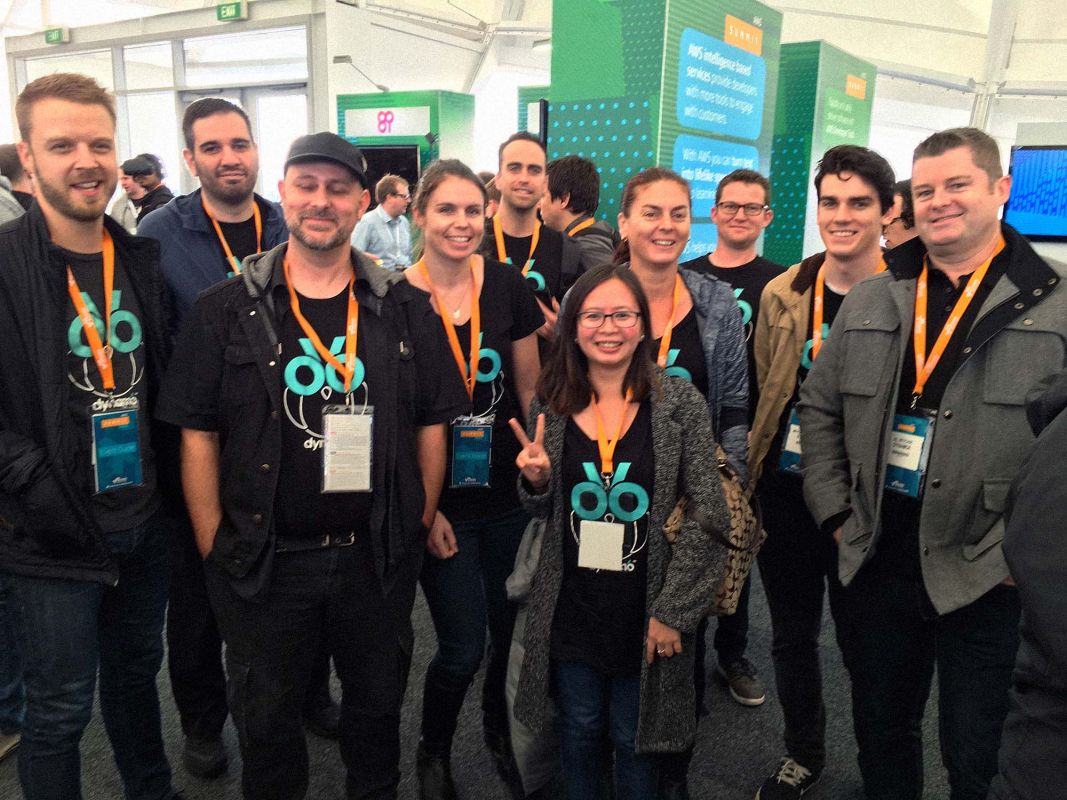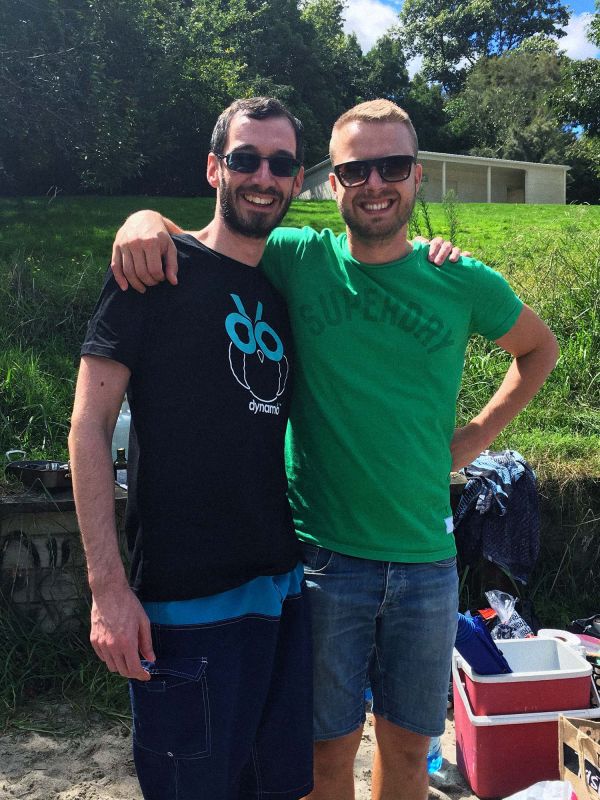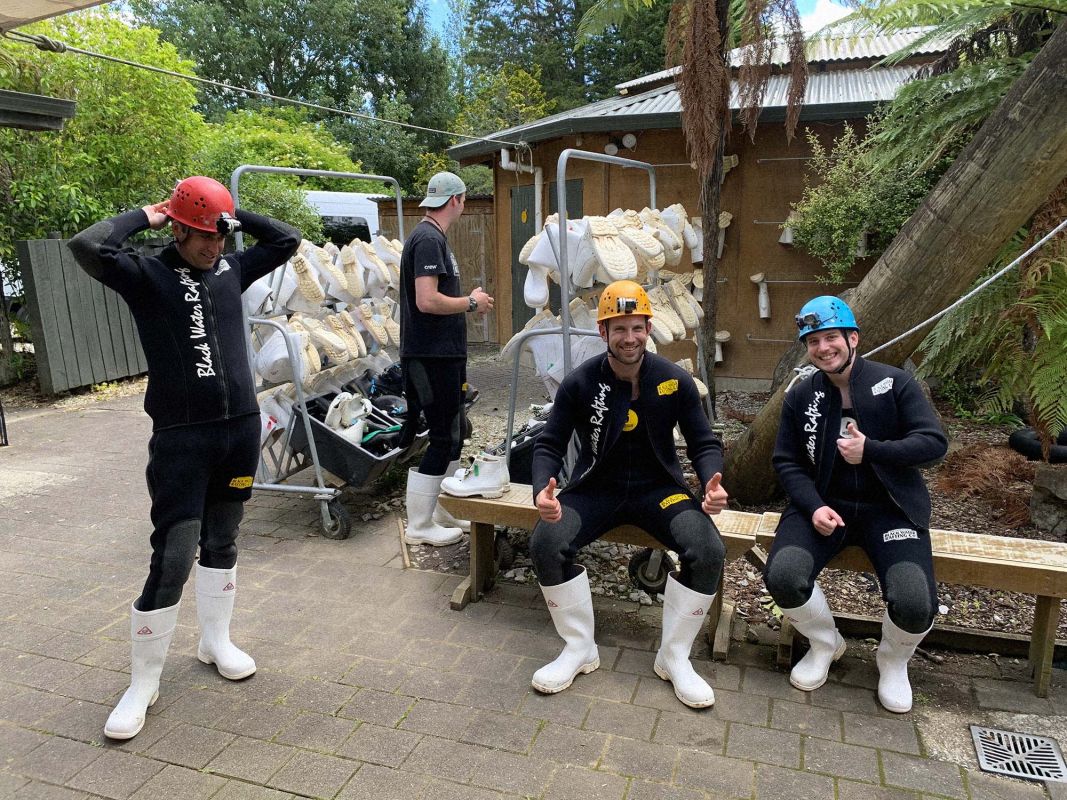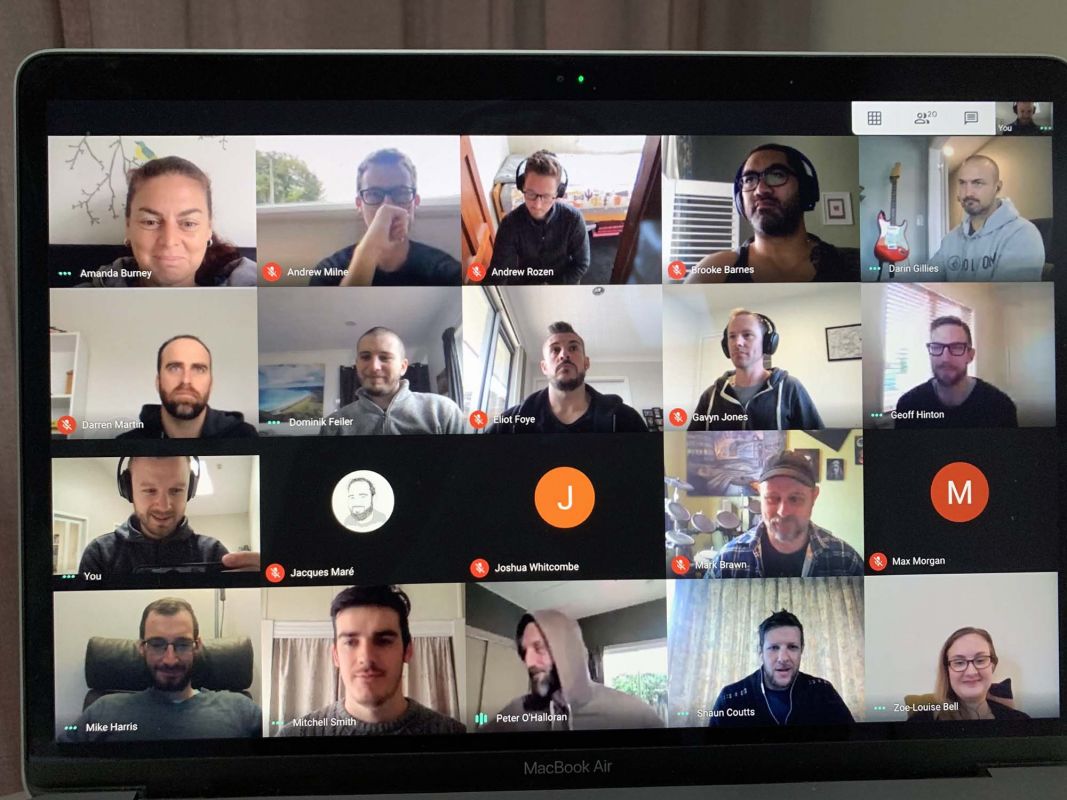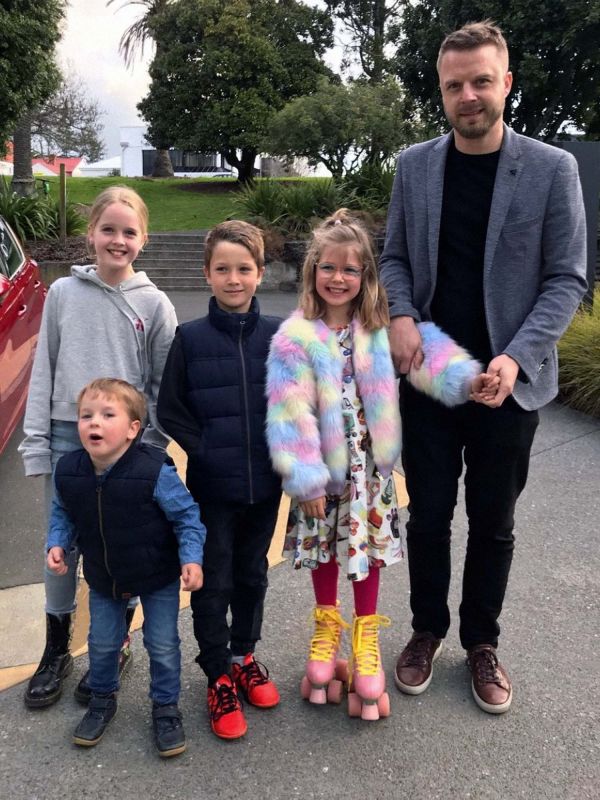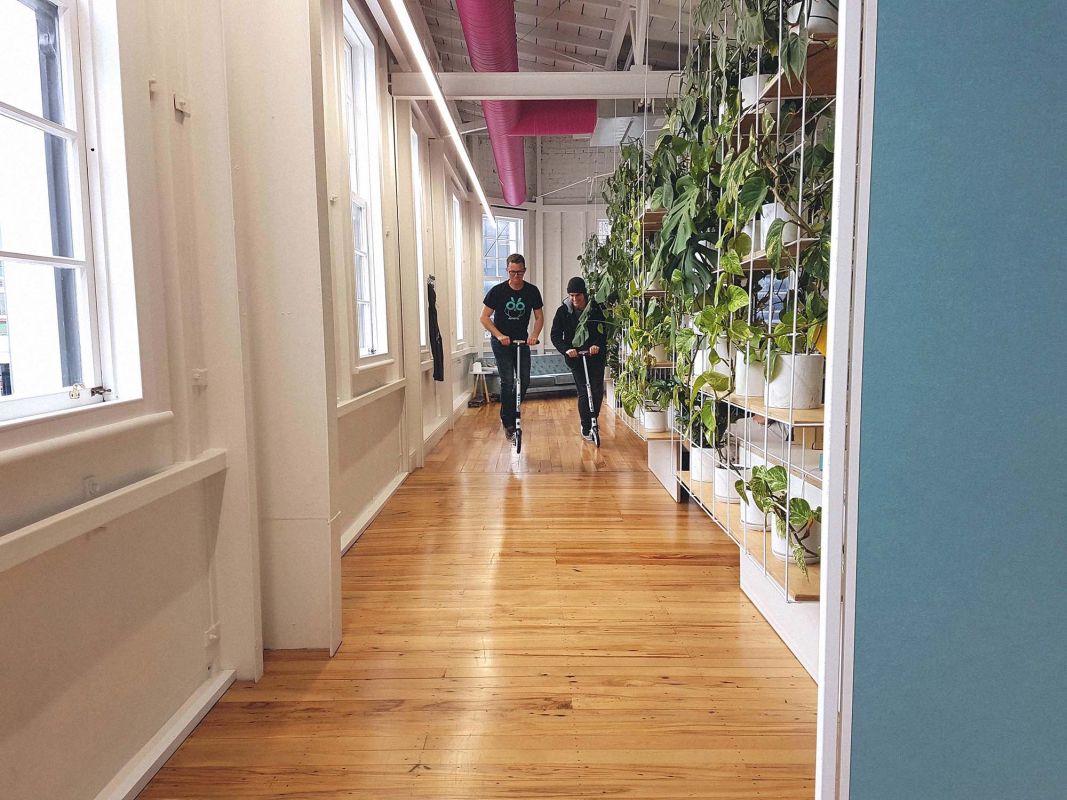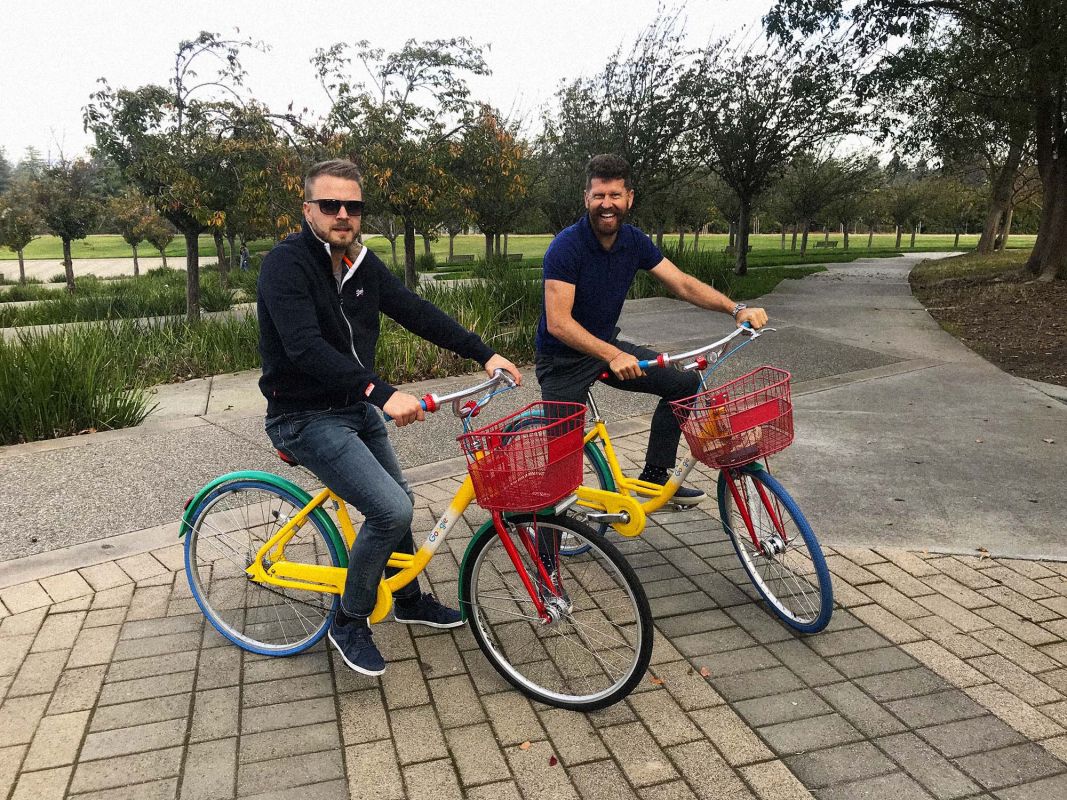 some thanks
Ultimately, I'm grateful to have such a talented and good bunch of people around me. The D6 team continues to 'punch above its weight' and I would like to thank all D6ers and their whānau, customers, partners and all the people who have helped along the way! Thanks for your support.
It's been a journey, and it's a point of pride for me to have grown something from nothing together with the team. To see the team get stronger every year, people's careers develop and all continuously learn and take on new challenges together has been massively rewarding. What a ride and we are only getting started. :)
Next year we'll look to scale the team further, which will see us move into a bigger custom-designed office space. Ultimately I'm just excited to work with a great team and help more businesses with their tech and digital things across Aotearoa, maybe even Oz too.