More Thoughts
unlock
business
growth
with
smart
network
analytics
Unlock business potential with our Smart Network solution, designed to be layered over WiFi and produce analytics that can be utilised to enhance performance. Make data-driven decisions with analytics such as heatmaps, people counting, and asset monitoring. A Smart Network provides more than just a connectivity solution.
what is a smart network?
A smart network is a WiFi and connectivity networking solution with analytics layered over the top. Adding more value than just basic internet access. The information gathered from the infrastructure can be utilised to monitor network activity, app usage, or even monitor your locations and assets through smart sensors or cameras.
With our smart network solution, we have created a custom bundle that incorporates security, performance and connectivity between your applications and your office, as well as analytics gathered by the hardware.
The analytics are accessed via a centralised dashboard. Depending on your business needs, we can provide you with regular reports on your network and application usage or give you direct access.
The dashboard can interpret the results captured from the network hardware in several structured reports. Your business has full control over the analytics collected by the network and can use this to make data-driven decisions. Smart networks are an innovative way to monitor network performance and derive meaningful business insights that can lead to growth.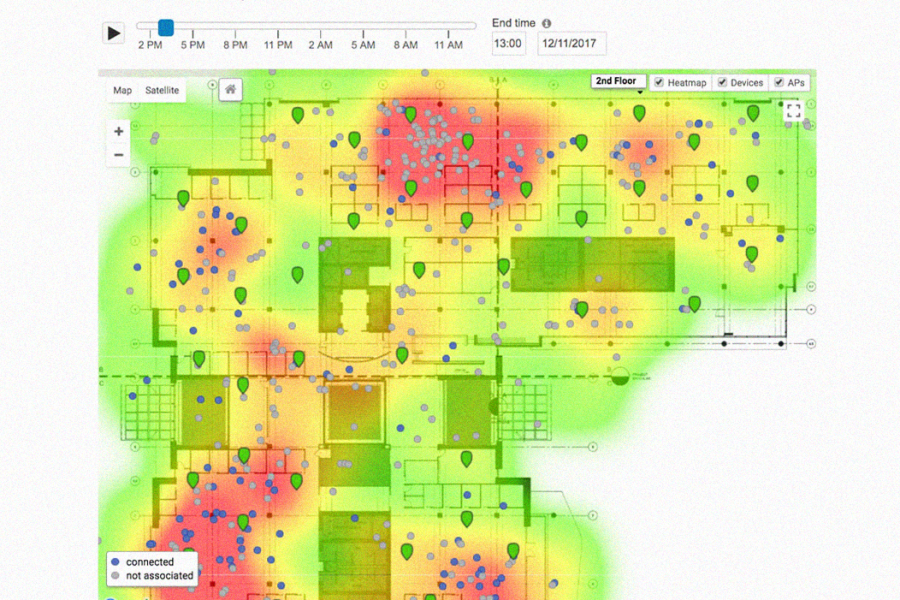 tell me more about smart analytics
Every person in and around the smart network is part of a series of numbers displayed in the analytics dashboard. The hardware captures this data.
The smart analytics records real-time heatmaps of your site's floor plans. From the heatmaps, you can see which places are frequented most often. This is particularly useful in retail situations, providing valuable insight into which places consumers are most attracted to. The dashboard can combine heatmap analytics with other insights such as dwell-time to show exactly what is keeping customers in your store.
The WiFi connectivity doesn't just measure the basics. The dashboard displays how long a device is connected, the length of the average visit, and how many people connect to the network. The smart network measures engagement statistics, too, such as loyalty:
How frequently devices connect
The busiest days of the week
The busiest hours of the day
The number of people who pass by the network but never connect.
The websites and apps most visited by users are collected, and you can utilise those details to implement marketing initiatives. All the anonymised data can be exported and used for various purposes to benefit strategic business decisions.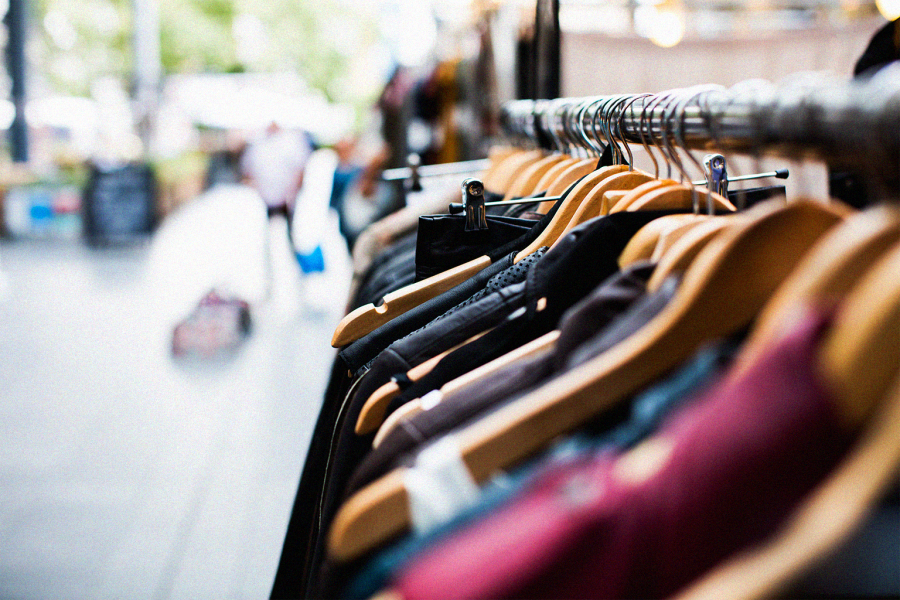 the keys to the castle
All of these analytics are automatically formatted into an on-premise centralised dashboard.
The data is presented in the management portal in an easy to understand display. The benefit of an on-site dashboard means it can be accessed by management staff whenever they require it.
Cisco Meraki supplies the hardware used by Dynamo6. No other vendor on the market offers the sort of hardware to execute this smart network solution. Other connectivity solutions can be layered over the top, and it works cohesively. Businesses can now have the best of both worlds, without compromising.
Seeing the facts in numerical form can help to guide essential decision-making processes. This data provides the type of evidence that can be used in business proposals. You can access the central dashboard via secure login from anywhere globally; with the rise in remote working, this feature will only become more relevant and useful in the future.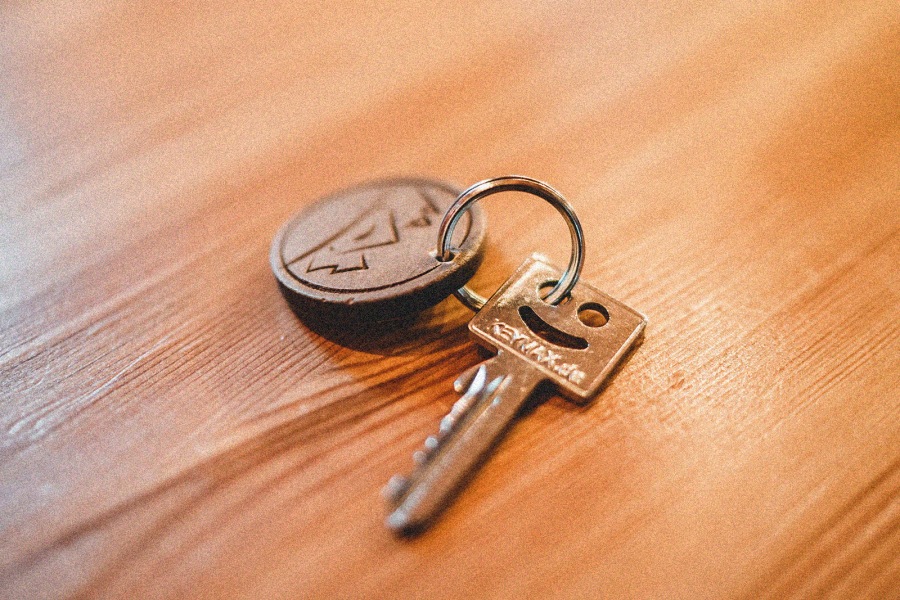 use analytics for strategic decisions
The heat mapping data can gauge when the busiest times of day are, where people are situated in your store, and what's going on in your network. Essential staffing and administration decisions can be made, such as the number of security personnel and staff members needed. You could also identify potential health and safety hazards. By determining the problem exactly, a more effective solution can be implemented.
From the data collected, you can apply consumer psychology decisions. Discover which parts of the store people are most attracted to. Based on your business goals, specific items can be situated in those places to boost sales.
How people use the network can be used for marketing initiatives. By seeing the most used websites and apps; this can provide essential information to update marketing campaigns, marketers now have access to data that reinforces the best engagement channels.
You can choose to interpret and present the data yourself from the dashboard, or Dynamo6 can send out a personalised report every week, fortnight, or month. The full D6 human support team will be there every step of the way to iron out any creases and answer all questions. Maximise your WiFi with a smart network solution.