More Thoughts
is
your
business
ready
for
remote
working?
Here's a breakdown of some of Dynamo6's favourite tools that we use for remote and collaborative working with other members of the Dynamo6 team as well as with other businesses that we're working with.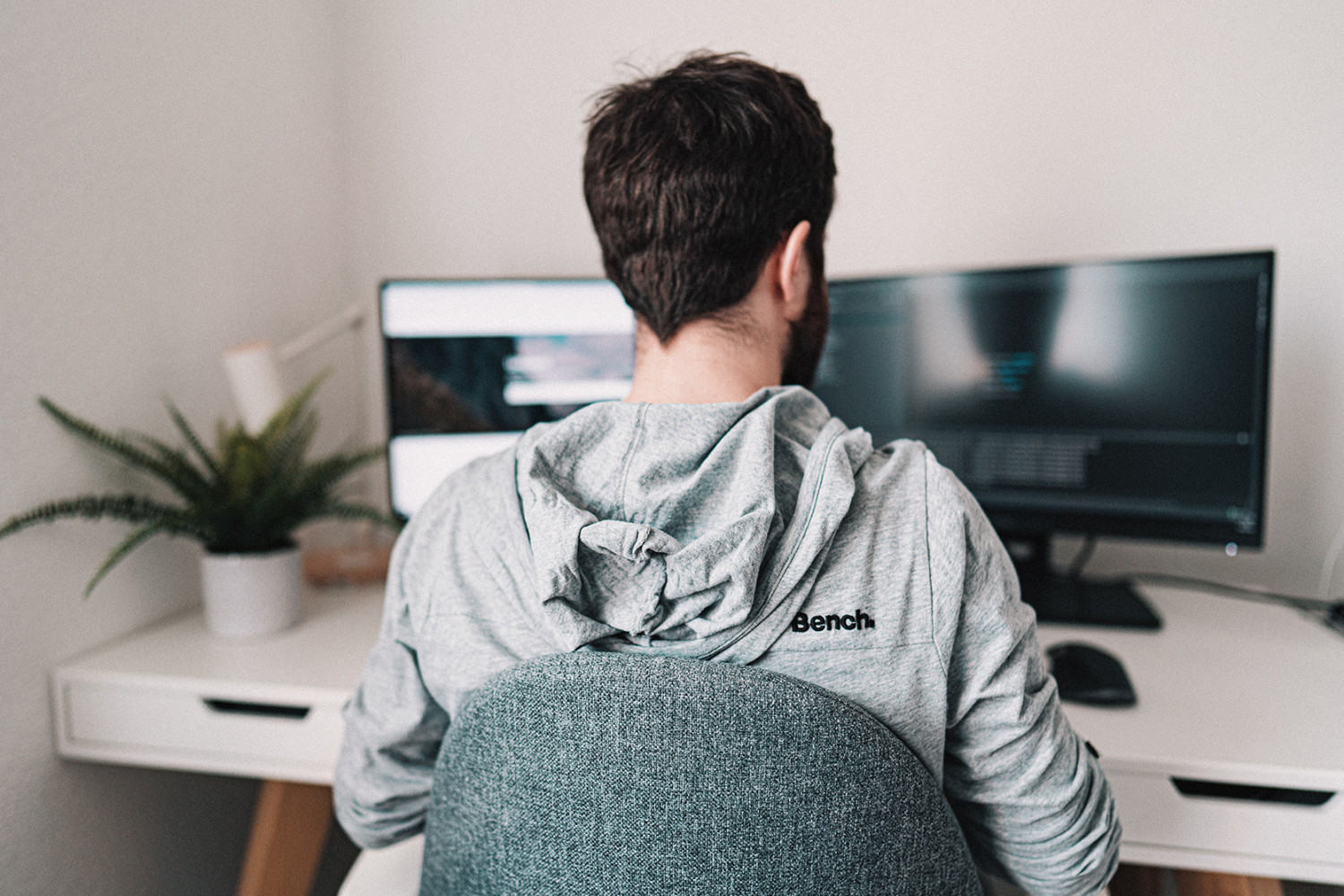 Google Workspace or Microsoft 365
Emails and meetings are easy with Outlook or Gmail, and calendar invites. But the impressive part of Google Workspace or Microsoft 365 is how deadlines and collaborative working is made so much easier.
Both cloud-based productivity suites work across all devices. And all that is needed is an internet connection to connect to and work on your documents, spreadsheets and presentations, as well as send emails and schedule meetings.
Watch the Google Workspace video below or check out a video of Microsoft Office 365 in action.
Google Meet
Speaking of scheduling meetings, Google Meet is a video conferencing tool integrated into Google Workspace that is perfect for remote meetings. You can chat with one person or many people for a team meeting with this tool. If video conferencing isn't your thing, there's an audio-only option too, so you're basically having a telephone conversation.
Call participants outside of your organisation can even join in a Meet call. In fact, if you are working with a company or person who needs a dial-in number, this feature is available in the Google Workspace Enterprise edition, so that you can provide a telephone number and PIN so that they can join in.
For your security, the meeting's video and audio are encrypted. And for ease of use, Google Meet integrates with Google Calendar or Microsoft's Outlook, so it's as simple as clicking the link in the calendar invite to open your meeting and start your call. This works across desktop, as well as Android and iOS devices with the Meet App.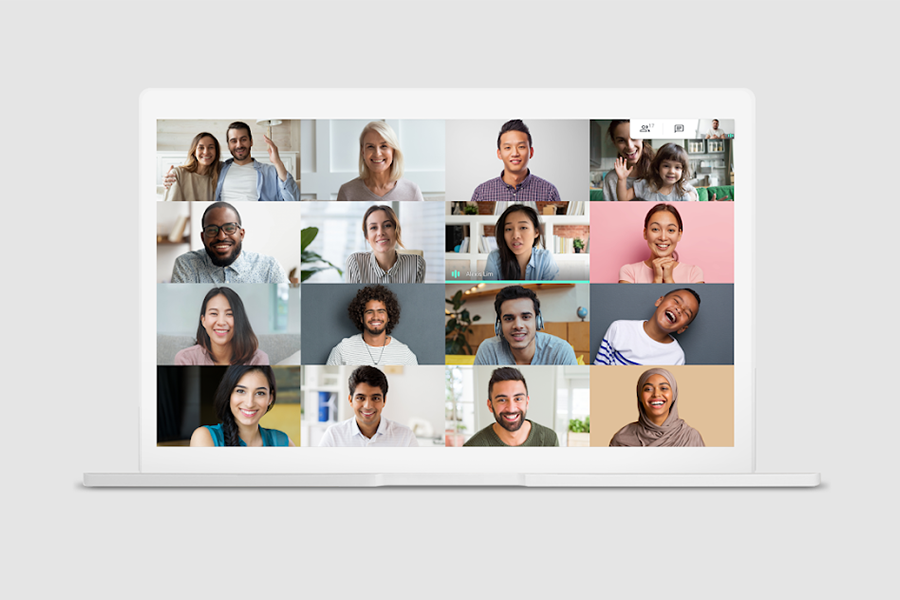 Microsoft Teams
In some respects similar to Google Meet and the wider Google Workspace, Microsoft Teams enables you to hold online meetings with your team. The meetings can host both people inside and outside of your organisation.
Again, Microsoft Teams employs high-quality audio, video, and screen sharing. It works across desktop and mobile devices too. Microsoft Teams also has rigorous security and compliance features. Some of our favourite features include:
A feature to access previous meeting notes and recordings
Automatic transcription for recordings
Integration with Office 365 for sharing docs during meetings
Allocating roles to call invitees, such as to presenters or putting guests on mute
The background blur feature
And the option to turn on subtitles – perfect for loud locations or members of the team who are hard of hearing
You can check out a demo of Microsoft Teams in all it's glory here.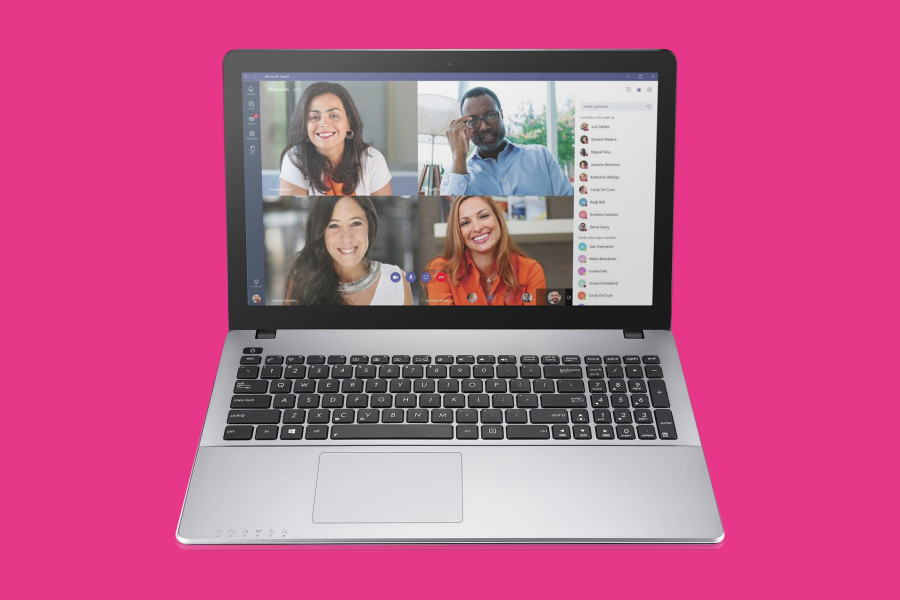 One Drive or Google Drive
OneDrive and Google Drive are part of the Microsoft 365 and Google Workspace platforms, mentioned earlier and they are the perfect place to store all of your files. You can store any kind of file.
Any work stored in the shared drives can be created by an individual and then shared with the team when ready. So if you're working on a document that you're not ready for others in your team to see yet, you could place that in your personal drive and then when ready to share, you can move it to the team drive so everyone can view.
Files in the shared drives are owned and can be edited by the team, so everyone stays up to date. No more V.1, V.2, or "V.3. John's comments" type documents and no more version control headaches. So if there's a document that has multiple stakeholders working on it, you could all be working on the one document at the same time.
With company shared drives, employee access can be restricted based on roles or individual permissions, and external link sharing can be switched off in the admin console to stop company documents being shared outside of the business.
You can also customise your retention policy for deleted files; with the Google Workspace Business and Enterprise tiers, for example, you can set retention rules across the company or for specific teams in your organisation.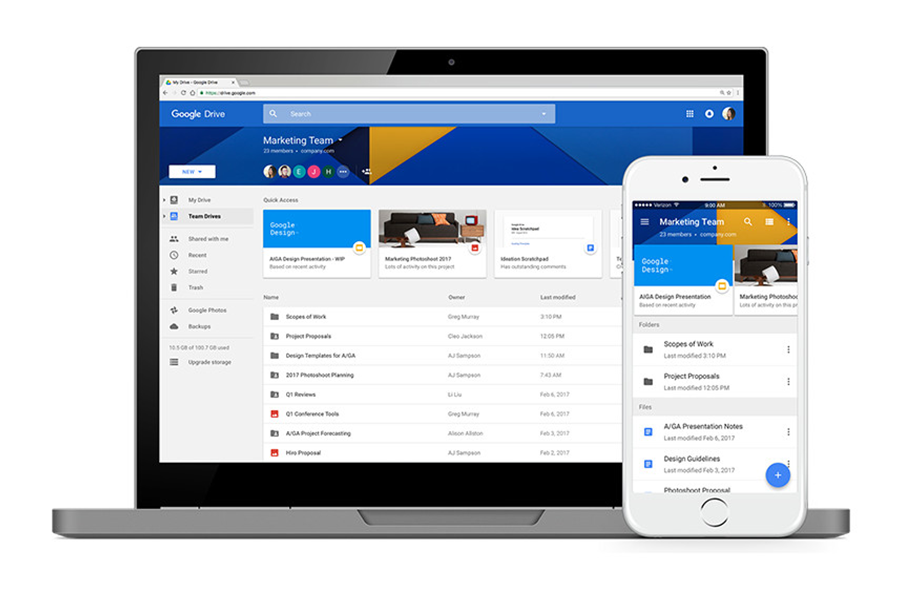 Slack
Slack is an office favourite for messaging between teams. Slack uses conversation spaces called channels. So that data project you're working on could be a channel and all the people working in the team can use the channel to keep track of any chats or questions related to the project.
Channels can be public or private, so even if it's a project that's on a need-to-know basis, there's a clear communication platform to keep up with the progress.
Channels also can be used to discuss a set topic. At Dynamo6 we have a #technews one, so all the latest AWS, Microsoft and Google Cloud announcements can be shared with the team and they can dip in when they have 5.
Arguably one of the reasons Slack is loved by teams is for its wonderful integrations with other tools, and even the ability to create custom emojis for the team's in-jokes. Slack has an iOS and Android app and it also works in a browser or as a desktop application.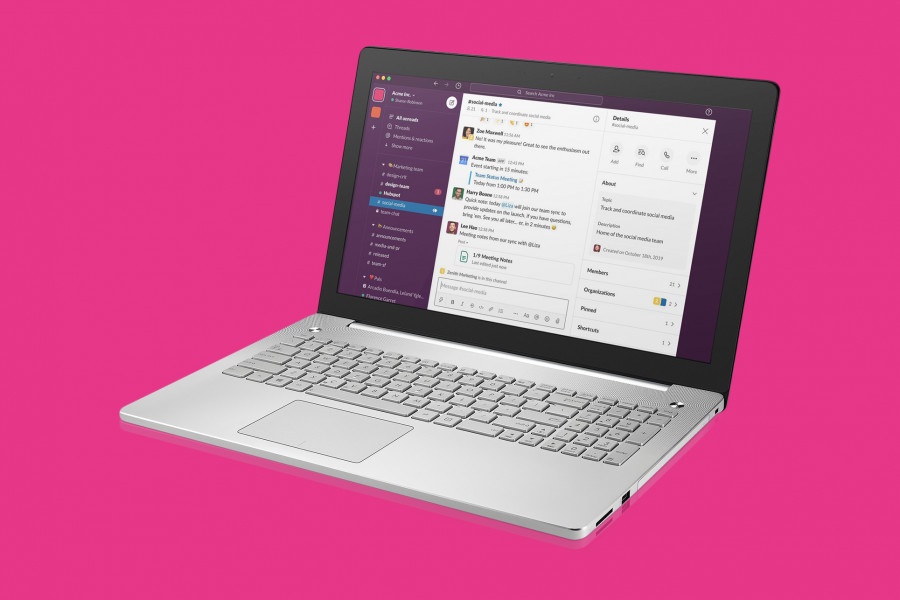 looking to increase your business' remote work capabilities?
Dynamo6 is a modern IT company providing cloud engineering and networking solutions for your business. If you're using a VPN at home, accessing local applications, or wanting to optimise your existing cloud environments, we have experts ready to chat.
Check out more about our remote working services or contact us today for a discussion about your business and your remote working options.