More Thoughts
Google
Meet,
Teams
and
Zoom:
a
comparison
It's not recent news that video conferencing is how businesses and consumers have been keeping connected during recent times. Products such as Google Meet, Teams, and Zoom have seen massive surges in usage in the last few months as we all look for ways to keep communicating as well as collaborating.
Meet, Zoom, or Teams – which one's best?
It's not going to be a surprise that which one is best comes down to your requirements. So to help you decide which one's best for your organisation, we're going to compare the features of Google Meet, Microsoft Teams, and Zoom. The comparison will focus on the following areas:
Ease of use and collaboration,
Security features,
And finally, additional features.
Google Meet
Google Meet is for group calls and meetings. Meet is browser-based, so works for everyone and requires no desktop installation. Google Meet is also available as an app for Android and iOS devices.
If your organisation uses Google Workspace, previously called G Suite, you can start meeting from Gmail. You can also add Meet conferencing to a meeting's invitation, which provides a unique URL for that meeting.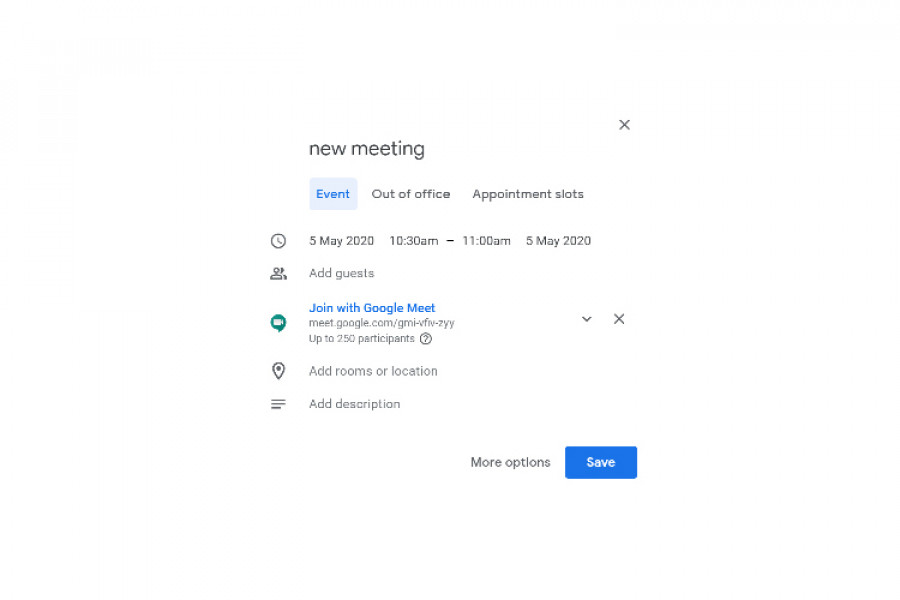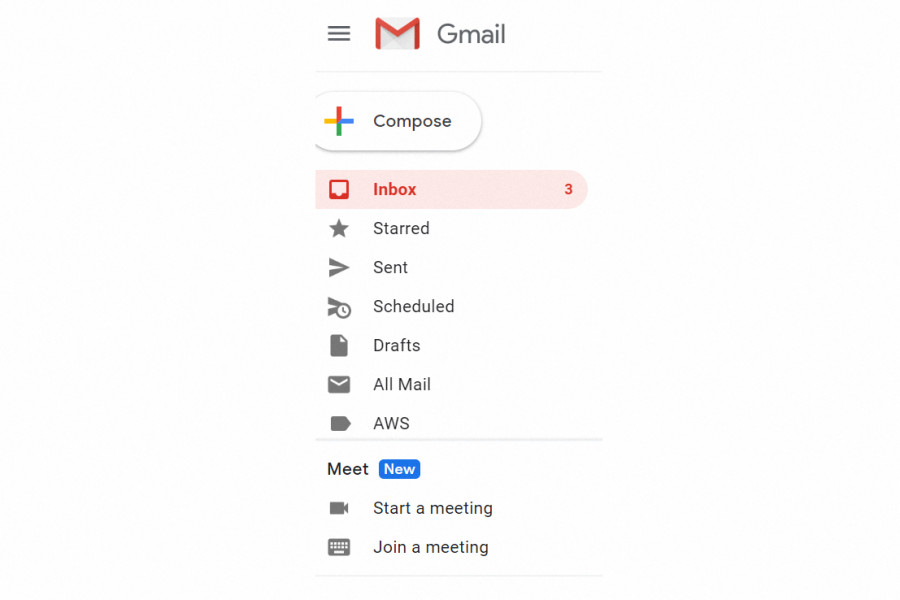 Meet is included with Google Workspace, including the Business and Education versions. If you're not using Google Workspace, pricing starts from $9 NZD per user, per month for its Business Starter package to $27 NZD per user, per month for the Business Plus edition. The Enterprise edition of Google Workspace, price on request, offers unlimited storage. The Enterprise edition also has a greater level of security management options, for example, the ability to specify data regions.
Meet can host meetings of up to 250 people. It offers full screen presenting and the option to share a single Chrome tab.



Morning catch-ups and after work hijinks just got even better with @google_meet's brand new expanded tile layout feature #MeetOurTeam pic.twitter.com/btMhVnKVpI

— Dynamo6 (@dynamo6) April 22, 2020
Microsoft Teams
Microsoft Teams is more of a chat-based workspace with screen share and video conferencing facilities. The chat, screen share, and video call options are done within channels. Channels can be dedicated to specific projects or teams. The chats in channels create conversation threads, which are searchable.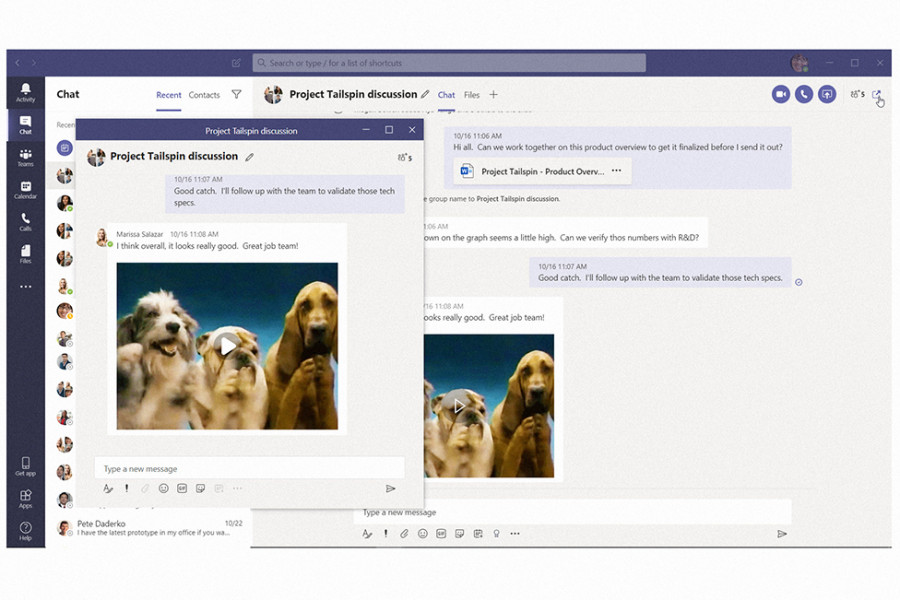 With the integration of the other Microsoft 365 apps, you can do things like easily set up a meeting, share content, and call team members.
Microsoft Teams is part of the Microsoft 365 office suite, formerly called 'Office 365'. It is included as part of a Microsoft 365 licence. User license pricing* starts from $9.10 for the Microsoft 365 Business Basic edition and goes up to $33.30 NZD per user, per month, for the Business Premium edition.
* Note: pricing excludes GST.
Microsoft Teams is available on desktop apps for Windows and macOS devices, or in your browser. It is also available as an app for Android and iOS phones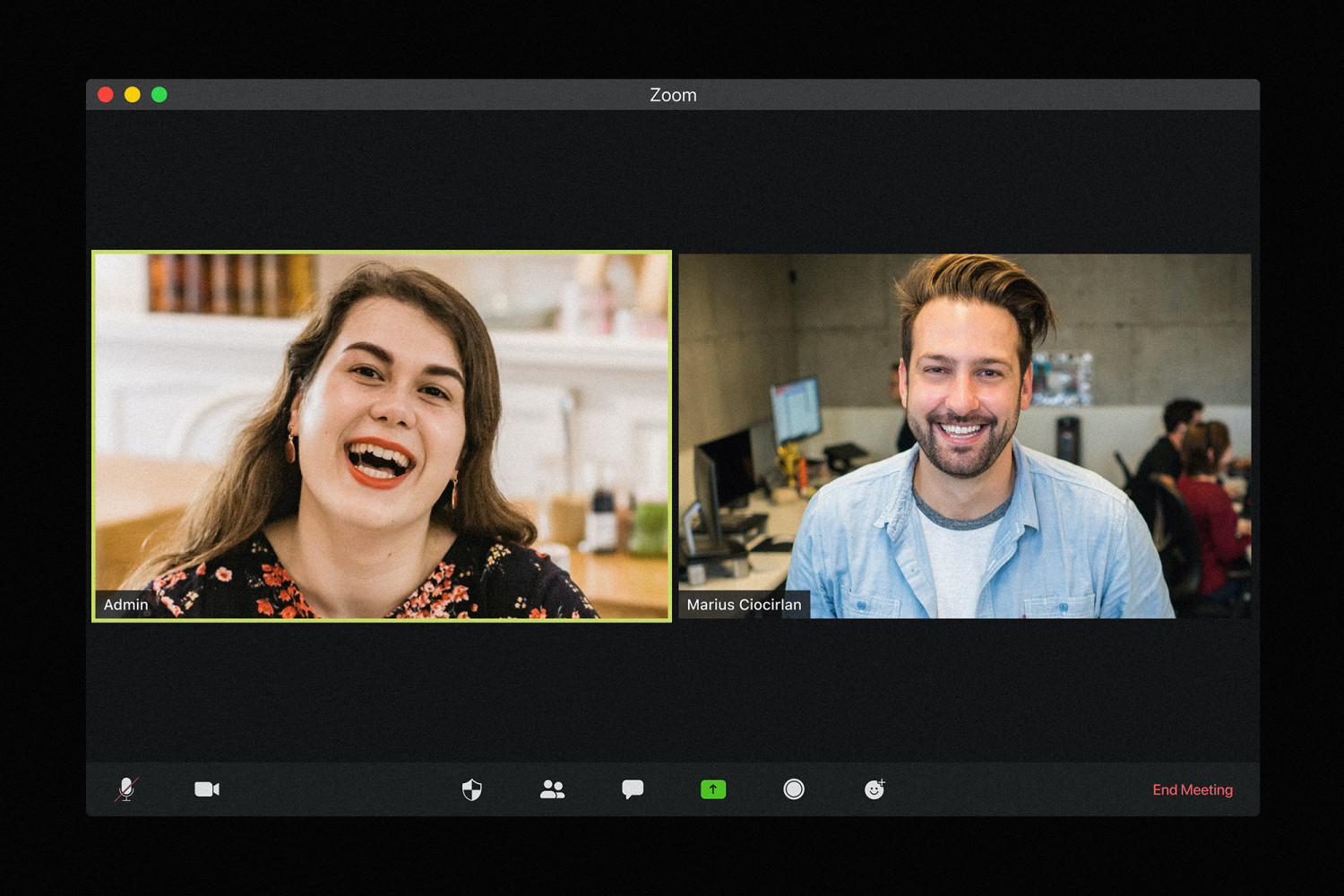 Zoom
Zoom like Teams and Google Meet is cloud-based. So there's also the choice of a desktop app for Windows and macOS, the option to run in a browser, or Android and iOS apps.
Like the other 2 conferencing options, you can choose to meet either by audio-only or both video and audio.
Some of the key features of Zoom are:
Host unlimited one-on-one meetings – even with the free plan
Meet with large groups
Share your screen
Change your background to a custom virtual image

With Zoom's free option, the drawback is that group sessions are limited to 40 minutes. One-on-one meetings have no limits on the free plan.
Another potential drawback to Zoom's free plan is that there are no admin controls. If you need admin controls to comply with your organisation's policies, Zoom's pro plan offers this. Pricing for the small business plan starts at $28.38 NZD per month, per licence with savings applied for annual billing commitments.
security features
Zoom backtracked on claims it offered end-to-end encryption in late March 2020. They also called in consultants to fix its basic security flaws. One issue experienced at the time was dubbed "Zoom-bombing". This was where a complete stranger was able to enter your meeting and cause chaos.
Zoom responded to the security issues by adding layers of verification and rolling out security controls. They now provide a wealth of security and privacy accreditations. Some examples include GDPR, HIPPA compliance, and SOC Type 2 safeguards of customer data.
Google boasts industry-leading security and privacy protection for its users. The data in Meet is encrypted in transit. This includes the browser, app, and Meet hardware. Any recordings are stored in Google Drive, which is also encrypted. There are some industry security standards that Google lists:
"Meet adheres to Internet Engineering Task Force (IETF) security standards for Datagram Transport Layer Security (DTLS) and Secure Real-time Transport Protocol (SRTP)."
Google states that telephone calls made into Meet video conferences are governed by the telecoms company. They may not meet the same standards.
There are a wealth of access controls for admins and end-users to choose from. Examples include 2-step verification and access logs (with Google Workspace's Enterprise edition). Like Zoom, Meet's admin controls allow organizations to comply with GDPR and HIPPA. Meet also has verified security compliance with SOC 1, ISO/IEC 27001/17/18, HITRUST, and FedRAMP.
Teams is part of Microsoft 365, (previously called Office 365). The Microsoft 365 administration controls also offer ways to manage users and applications. The controls also offer well as a wealth of configurable user settings and policies. You can also see reports on how your organisation is consuming the Microsoft 365 services.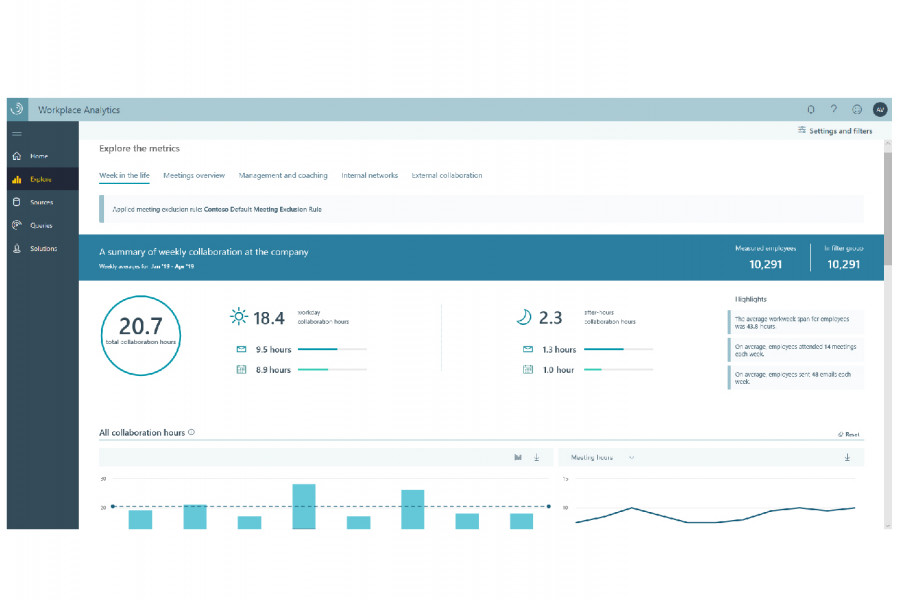 Microsoft describes its security features and administrative controls as offering:
Data encryption at rest and in transit
Single sign-on
Multi-factor authentication
Advanced auditing and reporting
With the same rigour as Google's Meet, Microsoft informs that:
"Teams enforce team-wide and organization-wide two-factor authentication, single sign-on through Active Directory, and encryption of data in transit and at rest. Files are stored in SharePoint and are backed by SharePoint encryption."
Microsoft Teams is compliant with ISO 27001, ISO 27018, SSAE16 SOC 1 and SOC 2, HIPAA, and EU Model Clauses (EUMC), compliance and security standards.
tiled view
Originally Zoom led the way on this but both Microsoft and Google Meet have since released a tiled view of their own. Zoom supports tiled view (called 'gallery view' in Zoom lingo) for 49 participants. With Meet you can see up to 16 participants at once. Microsoft's Team announced their new tiled view for up to 9 participants just this week.
3x3 now available.

— Microsoft Teams (@MicrosoftTeams) May 18, 2020
screen sharing and presenting options
All 3 providers have a screen share and document present functionality. There are some special features from each provider worth noting.
With Teams, you have the option to allow someone else on the call to control your screen. There's a menu option to 'give control' to enable this.
Zoom offers the ability for multiple participants to share their screens at the same time. There is a 'dual-monitors' option in the settings that need to be selected beforehand. Another handy feature is Zoom's side-by-side mode, so you could present and be visible on the screen too.
In Google Meet, you can choose between sharing your screen or a single browser tab. The single browser tab sharing option is handy to avoid sharing sensitive documents that might be open in other tabs.
background blurring and custom backgrounds
Teams support background effects for scheduled meetings. You can choose from a background blur or custom background image. The background blur option is very useful if you're in a busy area, or when the home office isn't super tidy. Linux and VDI users, unfortunately, are currently unable to utilise these effects.
For more light-hearted meetings, Teams and Zoom integrates with Snap Camera. So you can turn yourself into a potato. (Maybe check you know how to turn the setting off to avoid this blooper.)
It's worth mentioning that Zoom also supports a background image. But it does require a green screen set up to do this. Meet does not currently offer options to blur your background or add a custom wallpaper.
record a meeting
All 3 providers enable you to record meetings. Zoom supports recordings on the Pro, Business, or Enterprise subscriptions. Only the host is able to record and save meeting recordings.
The recordings are stored in Zoom's cloud with limits of 1GB of recordings. There are options to subscribe for extra storage for additional subscription charges. There is also the option to download the recording and store locally.
With Microsoft and Google, the recordings are uploaded into your organisations' storage. With Microsoft Teams, the recordings are saved in Microsoft Stream after processing. With Meet, recordings are saved immediately to Google Drive.
In both Teams and Meet, the meeting organiser and other team members can record calls, not guests. A notification that the video call is being recorded is displayed for everyone to see.
in summary
Microsoft Teams and Google Meet integrate with Microsoft 365 and Google Workspace, respectively. The ability to work on documents collaboratively with your team gives Teams and Meet an edge over Zoom.
Google Meet and Zoom offer the easiest and quickest ways to start video calls. They both have calendar links, meeting URLs, and phone dial-in numbers. Starting calls with Teams isn't as easy as compared to Meet and Zoom.
Meet and Teams requires an email to join. This authenticates the user. Zoom doesn't require an email to join. (This could be a downside, for example, if you need to block someone entering a meeting).
Security-wise, Microsoft and Google have impressive amounts of certifications. Unsurprising given they provide services for industries that operate with sensitive data. Both offer encryption.
Zoom potentially falls short on security. The revelations that their 'end-to-end encryption' was anything but, has resulted in the company pulling their socks up. They have since rolled out new software versions with enhanced security options.
Ultimately, your organisation's security policies and appetite for risk will determine if the new Zoom security features meet your standards.
about us
We hope that our comparison of Meet, Zoom, and Teams was helpful. If you're looking to chat with a technology partner about your remote work set up, chat on your tech strategy, or get some help deciding which video conferencing solution is right for you, contact us.
research & resources
Our comparison was created from a combination of personal usage of Zoom, Meet, and Teams and additional research. Here are the resources we used: