More Thoughts
we've
partnered
with
Happeo
to
offer
a
new
kind
of
intranet
Having the right tools to simplify collaboration is essential. Happeo has developed the next generation of an integrated and social intranet that fosters this culture for Google Workspace users. That's why we're excited to partner with them.
the backbone of a company
New employee onboarding, searching who's who, sourcing files. An intranet is intended to be the primary source of a company's information and communication. But all too often, it's become the place information goes to die.
Crappy searches and outdated information –that's been my experience of intranets. But in fairness, it's often been due to limited relevance to the day-to-day that it happens. Resulting in poor adoption and token updates.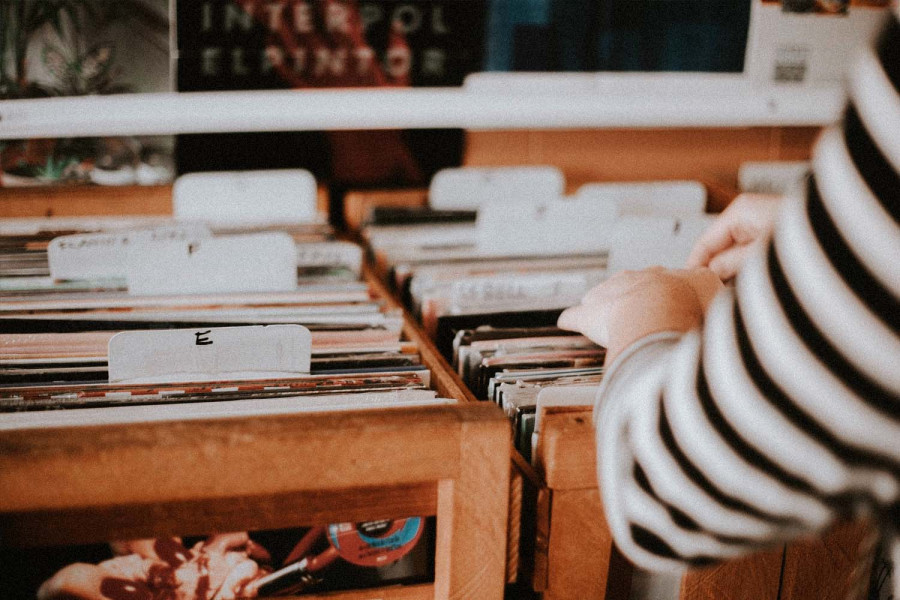 a shining light
But there's a new generation of intranets offering much more than file storage. A system that is natively integrated with all the other tools and brings them into one place.
A single source of truth if you will.
So when we're not searching for files, catching up with document feedback across chat, email, and annotated notes, we can focus on... you know… getting some work done.
going further
The new generation of intranets goes beyond a list of documents, information pages, and a people search. Sure, they do that too, but they also:
Curate content relevant to the user
Enable business applications to work within the same interface
Enable search across all company assets and applications
And bring communication and work into the 1 place
Therein lies a key difference to intranets of the past. It's not just a business tool that is implemented and then forgotten about, it's an evolving space.
New-style intranets make other systems and tools talk to each other, integrating them into one place. Work is done there. It's a living, breathing entity so to speak.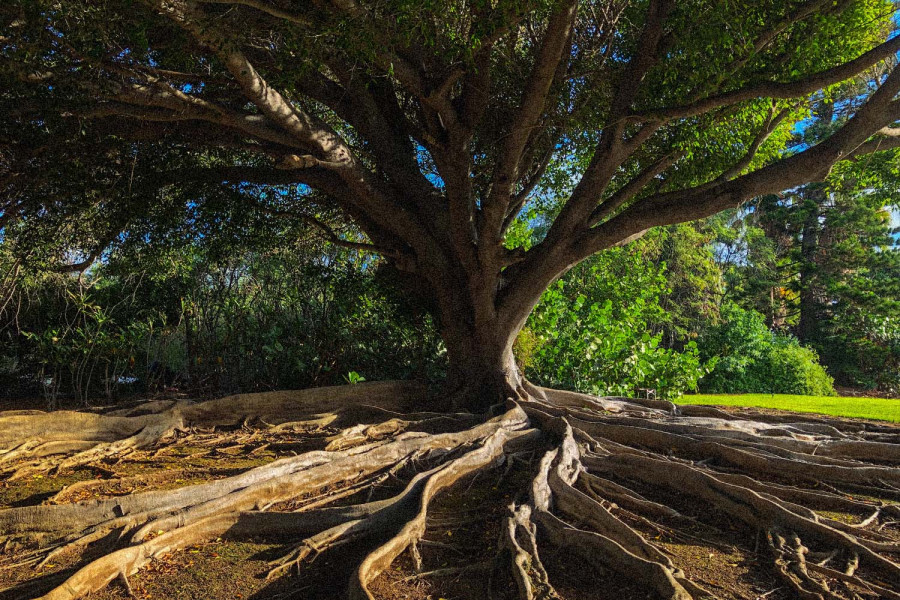 drumroll, please...
So we're excited to announce our partnership with Happeo. They have developed this next generation of intranets for Google Workspace and Microsoft 365 users.
why it's needed
We have lots of excellent choices to get stuff done. From raising a Jira ticket, creating a chart in LucidChart, managing a project in Accelo, adding a comment in Google Docs, sending a message in Slack.
We're surrounded by digital walls. Separate specialist tools. We've made ourselves siloed.
Your teams shouldn't need to focus on the tools they're using, but instead, the project goal, getting it done, achieving things. And so, we need something that actually helps us to connect the value of these digital tools.
about Happeo
Happeo is a social intranet. It works natively with both Google Workspace and Microsoft 365. It acts as a company's news stream and enterprise social network, combined into a branded intranet environment. Overall, Happeo enables your business communications to flow seamlessly.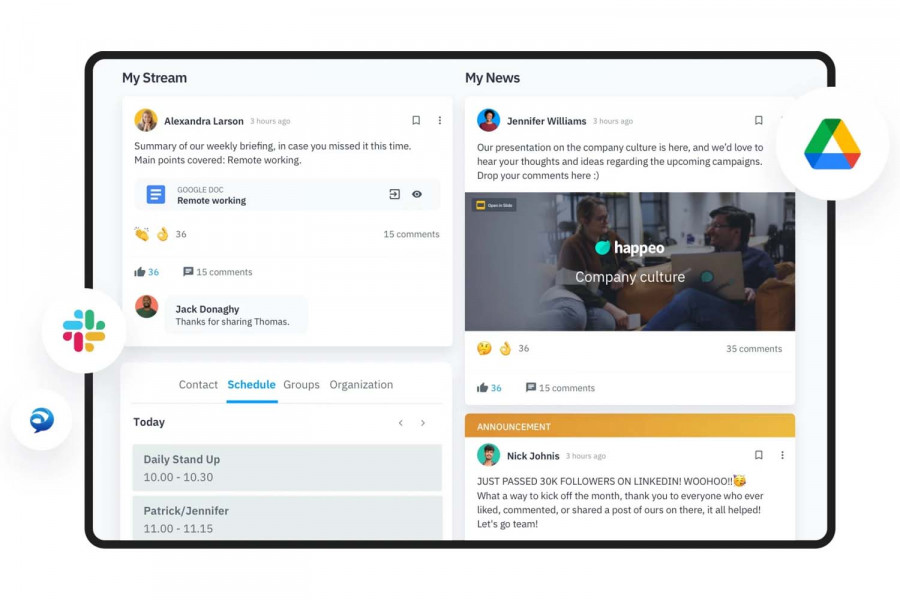 other Happeo features
Happeo also continues to iterate on intranet features that help people to work together and succeed. Here's an overview of the Happeo features that we think you'll love:
Channels - One place to collaborate and communicate about work in an uncluttered, user-friendly way.
Permissions - Fully configurable to restrict and grant access to teams and roles as needed.
App launcher - Business applications can be launched from the platform making it easier to know what tools are at the employee's disposal.
Universal search - Searches across structured and unstructured data sets. No more wondering if it's a spreadsheet, an email or a PDF. Just find what you're looking for.
Mobile app - Not all employees are tethered to a desk, so if you're more likely to be on a phone you still should get the same information access. Et voilà, iOS and Android apps.
Brandable - Customisable URL. Customisable pages with configurable colours, logos and favicon. Brandable app.
High security and access control - With all those integrated applications, you'll rest easy in the knowledge that Hapeo is ISO 27001 certified (Information & Data Security), GDPR ready, as well as using SSO to ensure your data is protected.
what the partnership means
Happeo is a great product, and we're rolling it out to more and more clients because of its fantastic functionality with Google Workspace. As a Happeo partner, it means we have extensive product and deployment training.
That's not the only reason why clients come to us. We help with change management, business analysis, and help to ensure user adoption of new tech investments.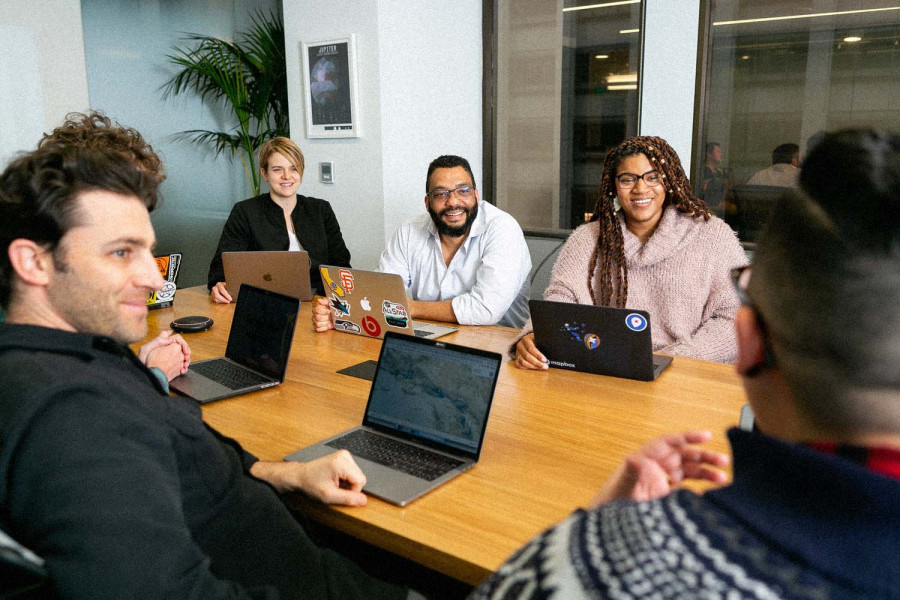 solutions fit for a modern workplace
The partnership with Happeo is one of the many ways Dynamo6 is offering innovation to its clients. As a bigger picture, intranet and connected apps are all part of a productive and collaborative working environment. Because by working together we create value. And that's what we define as a 'modern workplace'.
Happeo is ideal for integrating communications and providing a single source of truth. You combine this with other integrated tools like Dialpad and the Google Marketplace options, it becomes transformative to the way we work. Breaking down silos, allowing teams to work together regardless of location, and just making it easy to get stuff done.
Speaking of Google Marketplace options, our friends at Happeo have put together a free and handy Google Workspace ecosystem guide to help you consider your options on CRMs, project management, document encryption, and access management apps, plus many more.