More Thoughts
we've
partnered
with
Dialpad
for
telephony
Delivering world-class technology to help organisations is something we're passionate about. That's why we're excited to be bringing cloudy goodness to telephony, providing scalable, work-from-anywhere technology solutions.
work from... anywhere
During the last year, the importance of technology that supports working from home has grown. One area that was ripe for disruption is telephony. We'd argue that businesses have long needed smarter business communication tools. So, we're happy to be introducing cloud-based telephony into organisations. This will enable employees to take and make calls from wherever they are.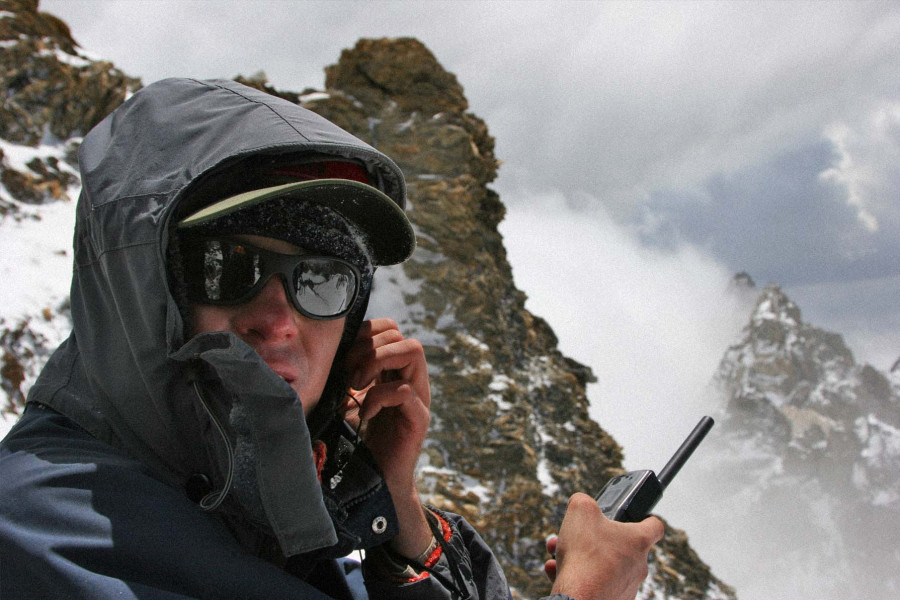 introducing Dialpad
As an IT company, we strive to find smart solutions. And we're delighted to partner with Dialpad. They are a leader and innovator in cloud telephony and the unified communications field.
Shaun Coutts, Head of Sales & Partnerships spoke about the reasons Dialpad was a perfect fit for Dynamo6:
Dialpad's capabilities with calls, voicemail, personal and team messaging are market-leading. Removing data silos is a key goal for many of the businesses I talk with. The management and integration of the Dialpad software into cloud productivity for mail, calendar and files, CRM systems, service desk and other line of business applications adds tremendous value to our customers.
Dialpad's solution has integrations available for Google Workspace and Microsoft 365. There are also options to enable SSO credentials, making it secure for the business but reducing annoying clicks and numerous logins for users.
smarter communication
The ability to make and receive calls from your office phone, but using your browser or mobile device will soon become the norm. After all, why not? Clunky office phones don't offer the insights cloud-based applications do. Nor the security and flexibility.
All calls are also encrypted. Which is not something that a traditional phone network offers. And, new locations and users can be added efficiently and via self-service functionality. So it's a scalable cloud-based solution.
The call centre specific solutions are also a great option. Queues, recordings, and IVR and routing systems are all offered. It's all out-the-box too.
Shaun further described the reasons it's a fantastic solution:
The wow factor that draws us to Dialpad is the intelligence capabilities and the out-of-the-box nature of the application. This will really benefit the businesses we work with. We actually like the Dialpad solution so much, we recently switched our own phone systems to use it.
The solution provides ways for organizations to capture notes and insights from calls. The Voice Intelligence (Vi™) technology, currently in beta in NZ, works to help your business to understand customer intent, provide feedback to agents, as well as capture notes.
The transcription service could be a massive timesaver to many organisations, especially those operating call centres. The sentiment analysis solution provides a strong opportunity for SMEs to understand their customer service and call agent's training needs. As well as provide a way to help improve their overall customer experiences. For example, the Vi™ technology has real-time prompts that can help assist sales representatives and customer support agents with instant answers to customer queries.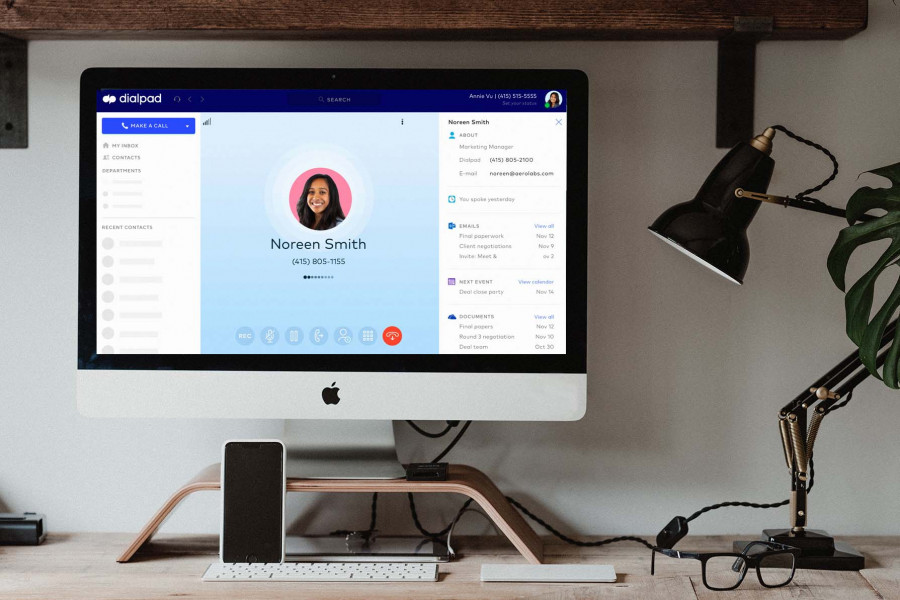 working with a partner
The benefit we are bringing is our cloud expertise, experience with Microsoft and Google Workspace, and additional services in networking and user support. Dialpad partners, like us, receive extensive training. The regular usage and experience of the solution's use cases is another benefit. This expertise ensures successful roll-outs and adoption into an organisation.
solutions for a modern workplace
D6 solutions seek to deliver world-class technologies that make it easier for businesses, customers and employees. The Dialpad solution enables the integration of smarter business communications. A summary of some of the product benefits are:
Integrations to CRM systems, ideal for call centres.
Integrations with Microsoft and Google Workspace office suites. So calls are synced with calendars, contacts, emails, docs, and storage drives.
Calls can be made from mobiles or through browsers.
Conversations are transcribed and the sentiment is analysed. This is done with smart AI technology called 'Voice Intelligence' (Vi™).
Ideal features for contact centres, such as queues, call recordings, IVR and routing systems, plus contact centre analytics.
There's no need for complex software development. As core functionality is given out of the box.
All of these solutions can help organizations offer the workplace flexibility employees are calling out for while also providing superb customer experiences. As a result, this is the perfect addition to our Modern Workplace offering.
in the news
Dialpad has recently invested more into the Australia and New Zealand market, and they are expanding their presence. This is great news for ANZ businesses seeking enterprise-level solutions, without the price tag. Dialpad's investment into New Zealand was also covered in the IT brief, Reseller, and announced in early May by Dialpad.