more thoughts
considerations
when
migrating
to
SharePoint
The move to the cloud utilising Microsoft's Office 365 and SharePoint is becoming more attractive by the day. The functionality is there. The pricing is reasonable. And there is no longer the need to manage your own infrastructure to deliver it.
don't migrate disorganised data
When migrating your data from older versions of SharePoint it is often not the best option to perform a straight bulk migration of your data. This applies to traditional network shares too.
From my experience, it is always best to carefully plan, then migrate only the data you want to move. In planning, you will first understand the document workflow. Secondly, understand how the documents will be utilised. And finally, understand who uses what.
After doing that, you are better informed on the information architecture that you will need to design. This includes the content types, metadata, and your keywords in SharePoint.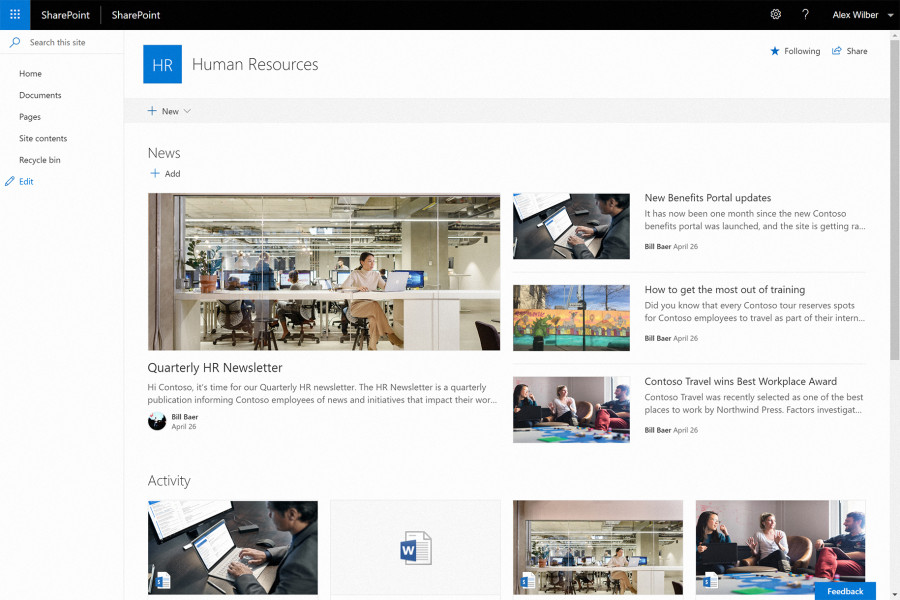 design your security strategy
To sum up my experience with migrations, there are 4 questions to ask yourself:
Does your data need to be accessible outside of your organisation?
Are there individual user storage requirements for personal files or working documents?
What is the organisation's team structure?
What are the teams' collaboration and file-sharing requirements?
Aside from personal OneDrive file storage, you will most probably use SharePoint team or project sites to organise your data.
When correctly configured, Office 365 gives you the capability to manage access to your team site. This includes the management of roles and permissions. Plus the ability to clearly discover the groups and roles you require in your SharePoint online instance.
When evaluating your security, You may consider further security measures. These further areas are the level of auditing processes you need. As well as the security grouping and integrations with external authentication directories.
ongoing administration and control strategy
There are few methods for a good control strategy. For any deployment of SharePoint, I'd recommend performing ongoing management and monitoring of usage. Use your organisations existing processes and procedures, or put them in place.
For the ongoing management, you might delegate control to content, team, or project owners. Be sure to provide content managers training on the moderation and management of the respective sites.
During onboarding, use the defined procedures to assign roles and permissions to users. Likewise, develop a robust user exit strategy.
design your backup plans
Microsoft manages the back-end Office 365 infrastructure. It delivers a 99.9% uptime guarantee. With that aspect covered, turn your attention to data protection. Data protection against accidental data deletion is important. It is also worth considering multi-cloud vendor recovery of data.
to summarise
In summary, the planning and understanding of existing usage is key to designing your new systems in the right way. Perhaps the most important consideration, and it's a lesson learnt from working with many migrations. Don't be tempted to move all of your data. Despite the treasure trove you may have amassed, unless it's organised don't move it.
looking for a Microsoft partner?
It can be complex migrating to the cloud. As a result, many providers advise that you use a cloud support partner. If you have any questions or your organisation is considering the move to Microsoft Office 365, setting up SharePoint, or upgrading an existing SharePoint, please take a look at our Microsoft 365 services or give us a shout.