more thoughts
Search
Console
Insights
now
supports
GA4
Great news content creators and publishers, Search Console Insights now supports GA4 users. Here's our run-through of what this means for UA and GA4 users.
available now!
Search Console Insights now supports GA4. This is great news for content creators and publishers who can now connect up the two and get the new analytics goodness from the Insights report and use it to help understand how to improve their content.
what is Search Console Insights?
For the uninitiated, Search Console Insights is a 28-day report that pulls together Google Search Console and Google Analytics data. If you have questions like: 'Is my newly published post being viewed?'; 'What are the most popular pages on my website?'; 'Which other websites refer visitors to my website?'; and 'What search terms lead people to my website?' the Insights report can quickly answer all of these.
Overall the Insight report is a rolling 28-day snapshot of your content performance. It also compares to the previous 4 week's data sets to provide you with sights such as trending queries or pages with a high traffic duration. It's extremely handy and quick way to spot trends or issues with your web content.
aways been a GA4 user?
Up to now, the Search Console Insights report was very focused on Universal Analytics (UA) users. This left those of you who have been using Google Analytics 4 (GA4) for a long time, with a very bare Search Console Insights report. This new support for GA4 will give you a heap of new insights to optimise your content, inform your marketing strategies, or help inform your website structure or design.
If you haven't already, be sure to link up your Google Analytics and Search Console accounts to get a greater level of insight from the report.
and if you're a UA user
For those previously using UA, if you haven't already this is another hint that you need to start making the transition to GA4. This is Google Analytics's next step in the sunsetting of UA.
what do I need to do?
If you have previously been using Google Analytics - Universal Analytics (UA) and now want to switch to Google Analytics 4 (GA4), you will need to connect up your accounts. And if you haven't connected up your GA4 property previously, you'll also want to connect your accounts now.
To connect up the accounts, just head to the Settings > Associations section of your Search Console account and link them up. Note you'll need admin permissions to do this or to authorise the request.
If you need any help confirming which data stream or analytics property needs connecting, reach out to your favourite developer. But here's a walk-through of the steps I took: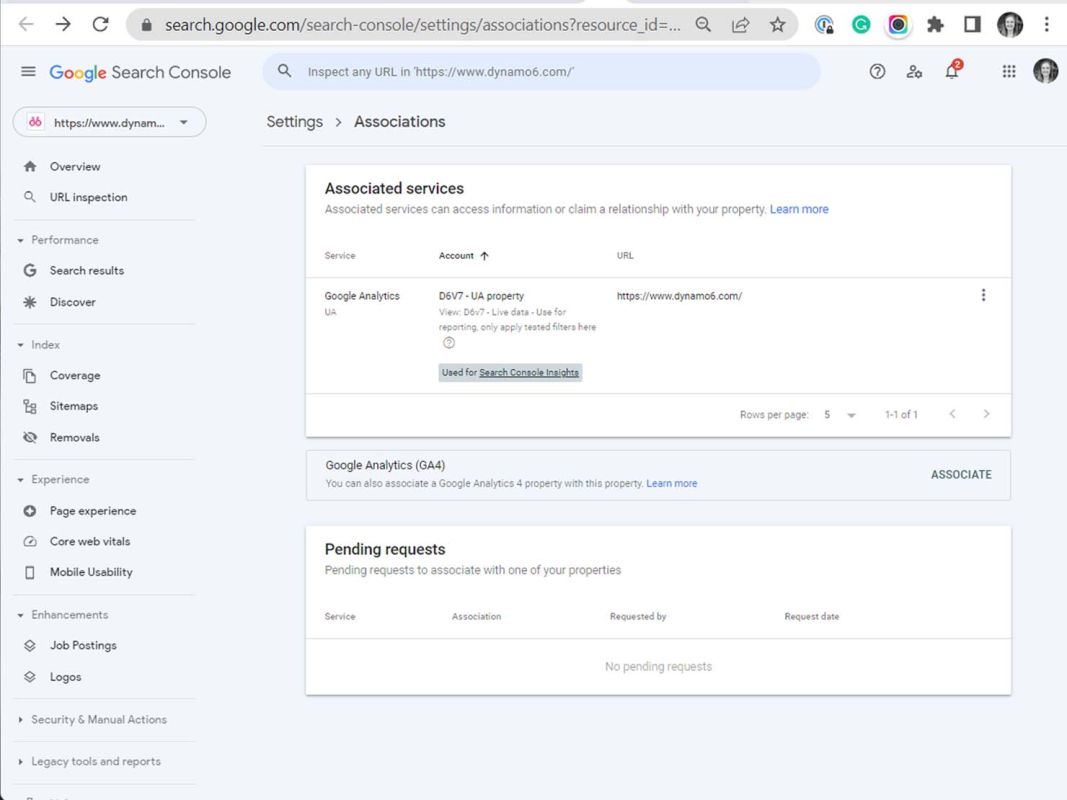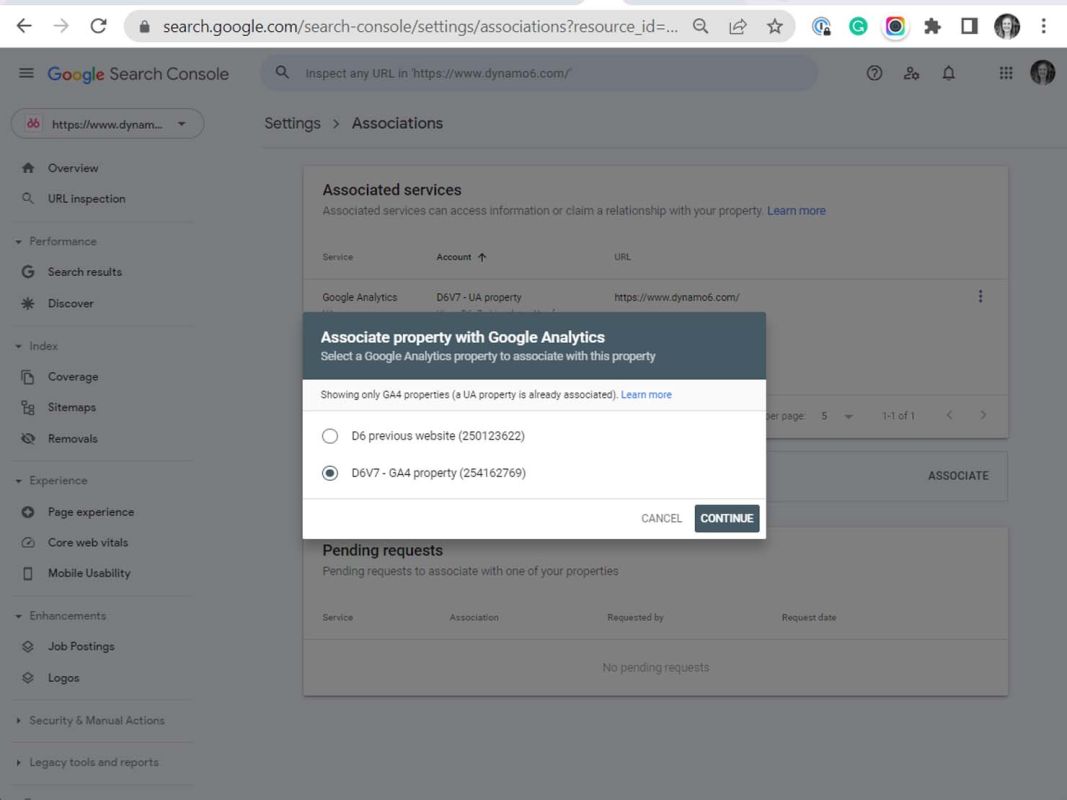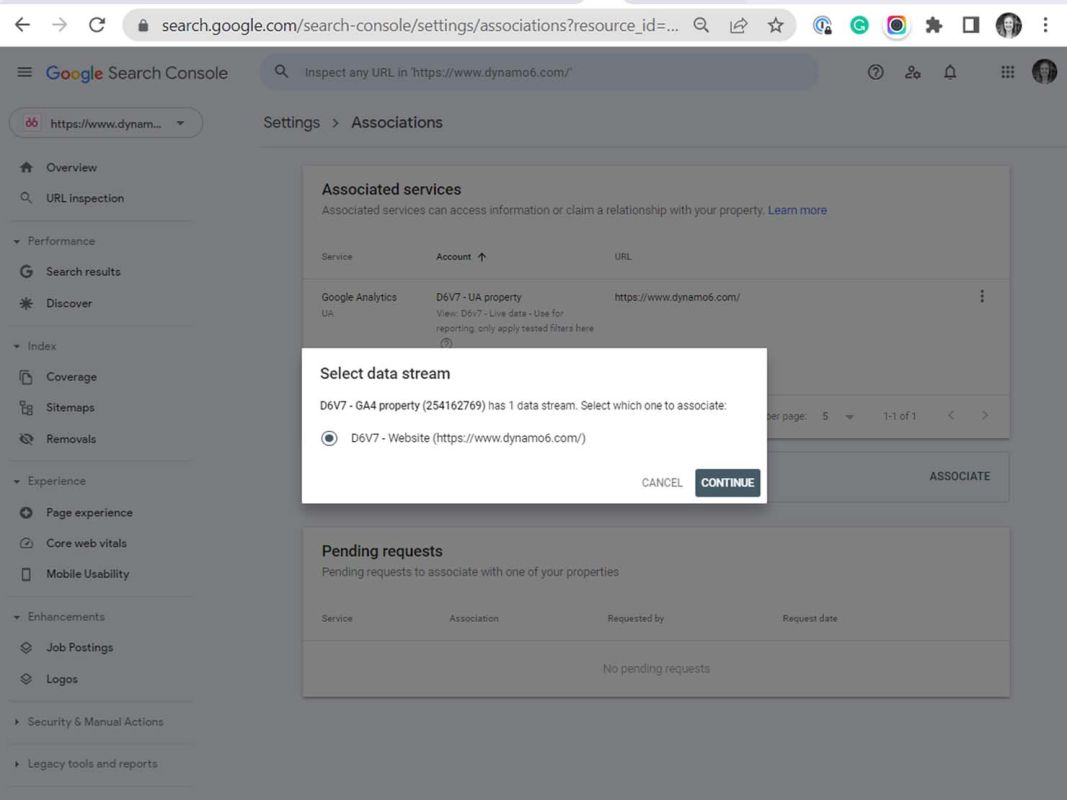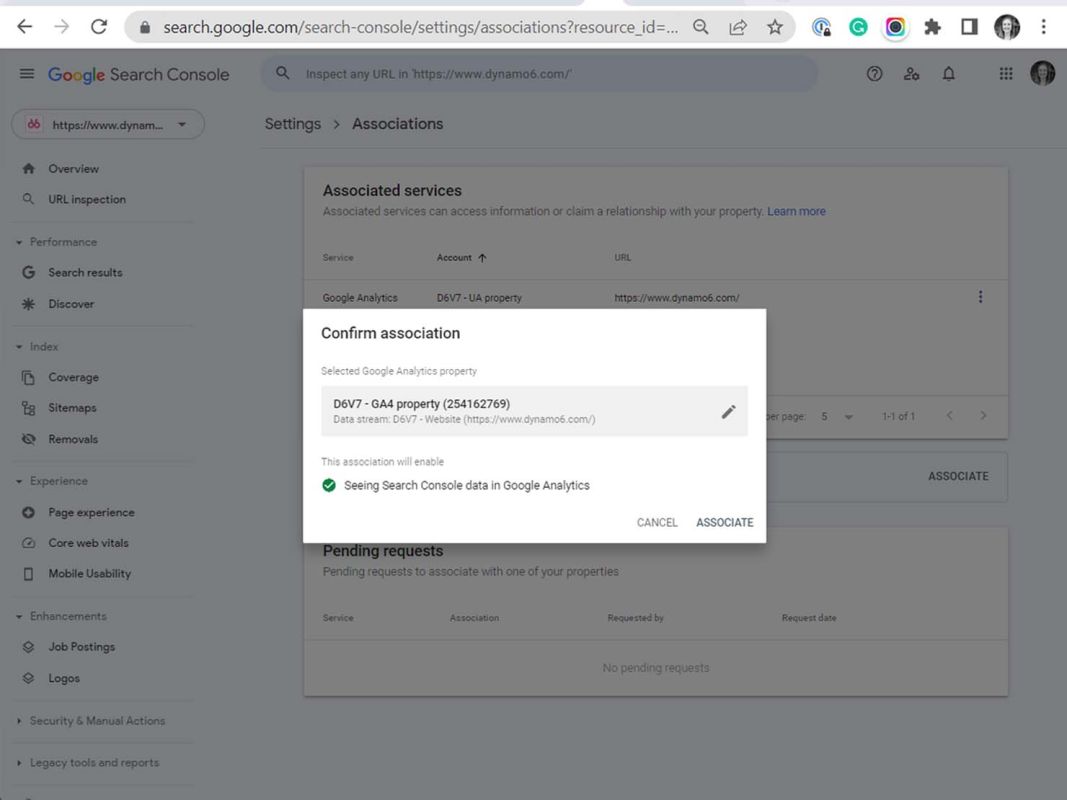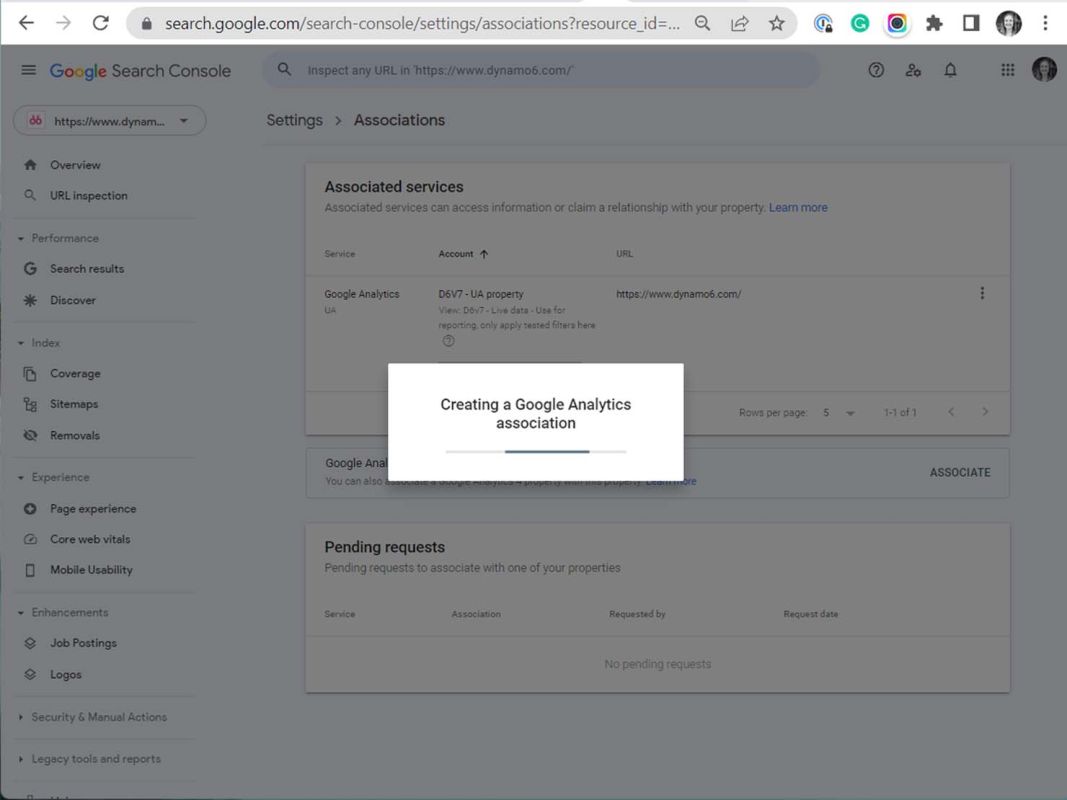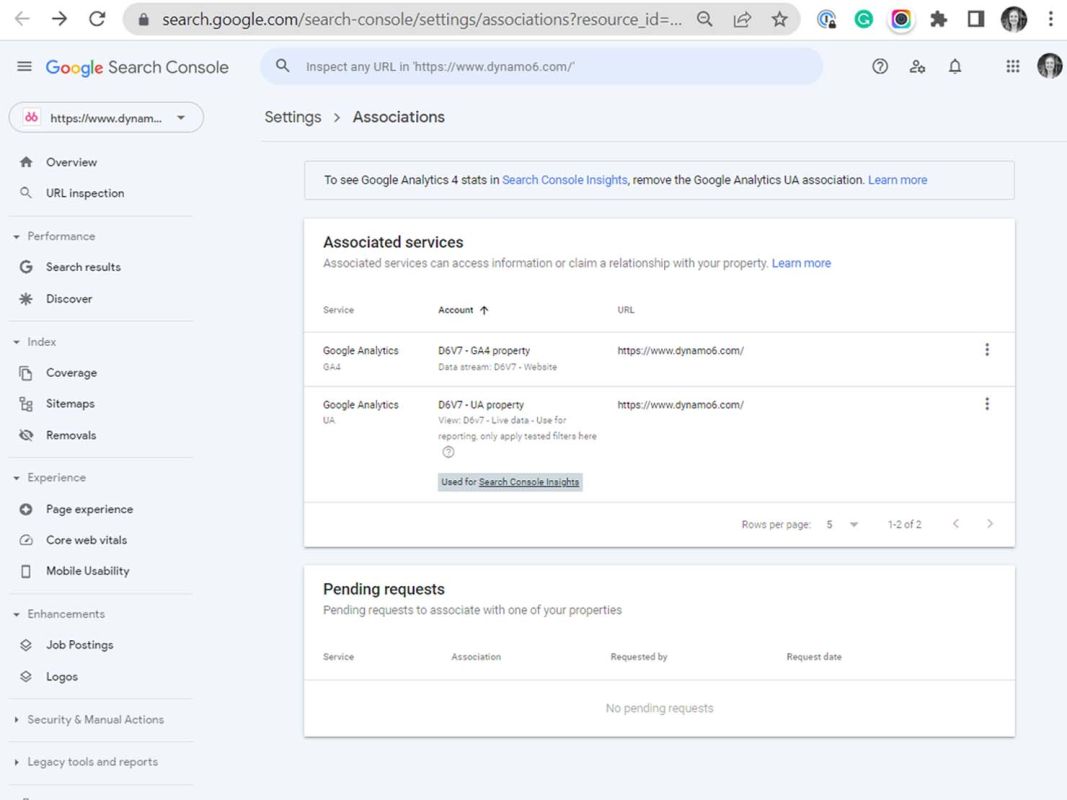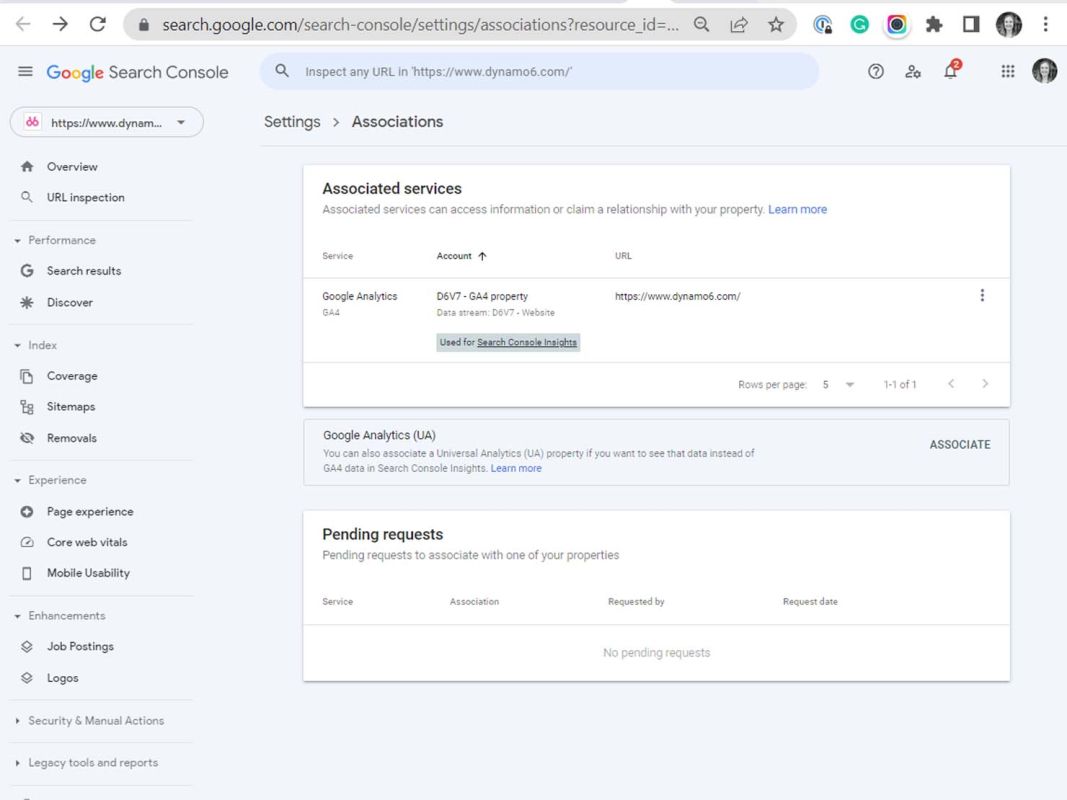 If you've got now got both UA and a GA4 property connected, please be aware that Search Console will continue to show you the data of the UA property rather than GA4. You will also need to remove the UA property to get the GA4 data feeding into your Search Console Insights report.1