more thoughts

building
a
website
to
showcase
the
Ruakura
Superhub
vision
The Ruakura Superhub has a dynamic new website to promote the project to key stakeholders. Functionality is at the core with embedded video, interactive maps, and consistent branding.
building for the future
Ruakura Superhub is set to become New Zealand's largest commercial and lifestyle development. On completion, there will be 2 million square metres of logistics and industrial facilities, as well as a residential area. The project is a vision for Waikato and represents the creation of up to 12,000 jobs.
The Ruakura team has many important stakeholders invested in their project, they needed a website to showcase their venture to companies, investors, and potential residents.
fulfilling the brief
The team reached out to Dynamo6 to deliver a crisp and professional website to ensure that Ruakura's value and vision were being showcased. The website development is visually simplistic yet highly functional. It boasts interactive maps and videos that communicate the Ruakura vision as well as the current development progress.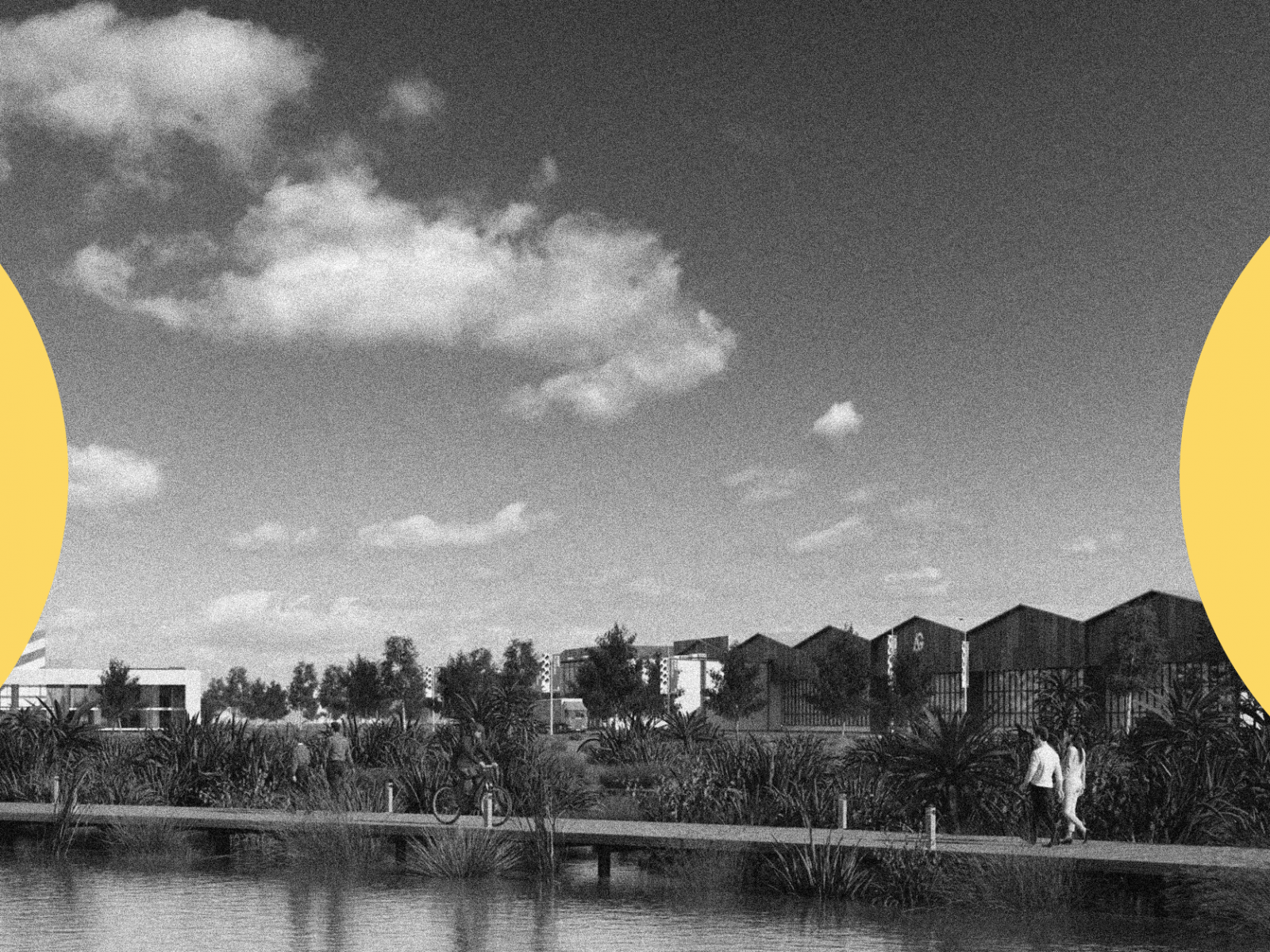 an effective result
The Ruakura project needed a dynamic website to properly promote all aspects of the development. Moreover, the Ruakura branding needed to show throughout consistently. The final website includes features such as interactive maps and embedded video, as well as consistent branding throughout the website. These features allow website visitors to immerse themselves in the potential of the Ruakura Superhub.

The responsive website is attractive and easy to use on any device—phones, laptops, or tablets. The process was collaborative, Dynamo6 worked closely with the Ruakura Superhub team to develop a detailed plan. The website was developed to be beautifully functional, ensuring key stakeholders can see clearly the Ruakura Superhub's value and future.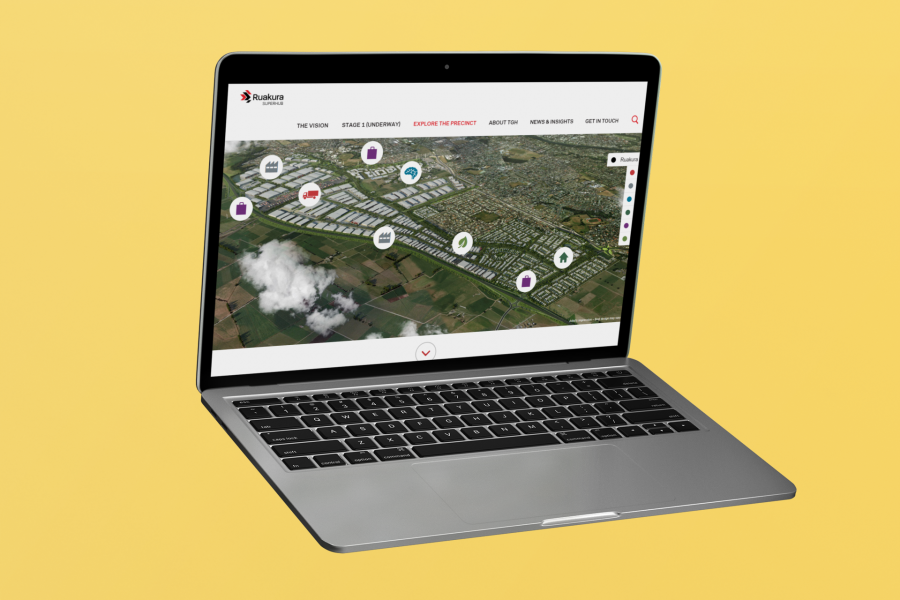 ticking all the boxes
The Ruakura Superhub now has a comprehensive website tailored to effectively promote the project's current successes and future vision. The website has the following features:
Responsive design
Interactive maps
Consistent branding
Embedded videos
Dynamo6's experience and website development skills combined with Ruakura's expert knowledge to create a successful outcome that ticks all the boxes. Dynamo6 also provides digital support for any troubleshooting the Ruakura team needs.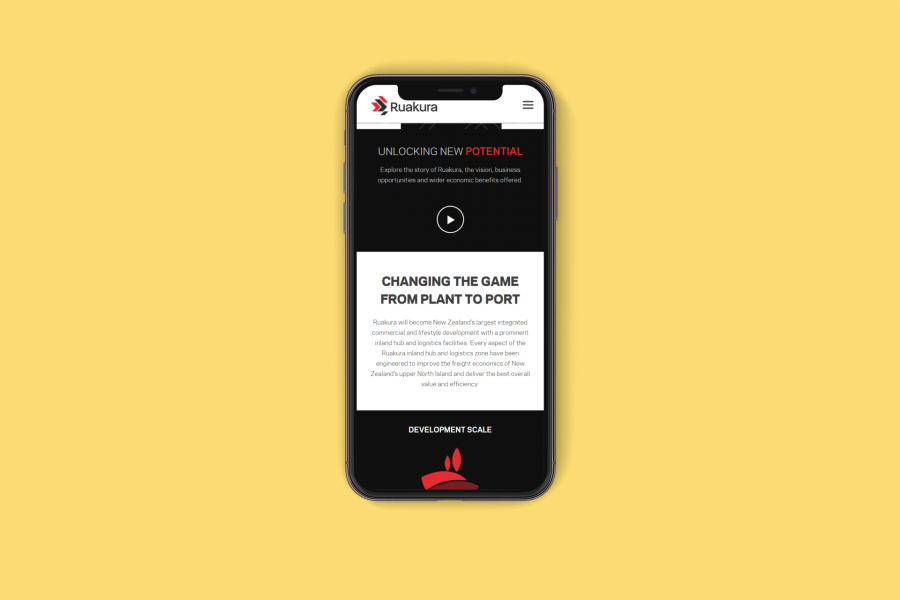 Compared to the old website it's a million times better. They really listened to what we wanted. It was great to see how quickly they picked up on what we were after. It was all done on time and within budget too –I'm so, very happy about that.

They made it really simple to work with them. The project was a really good experience and a real eye-opener about how companies who are running new projects should work.

Without a shadow of a doubt, I'd recommend Dynamo6 to other businesses. I wouldn't even need to think about it.